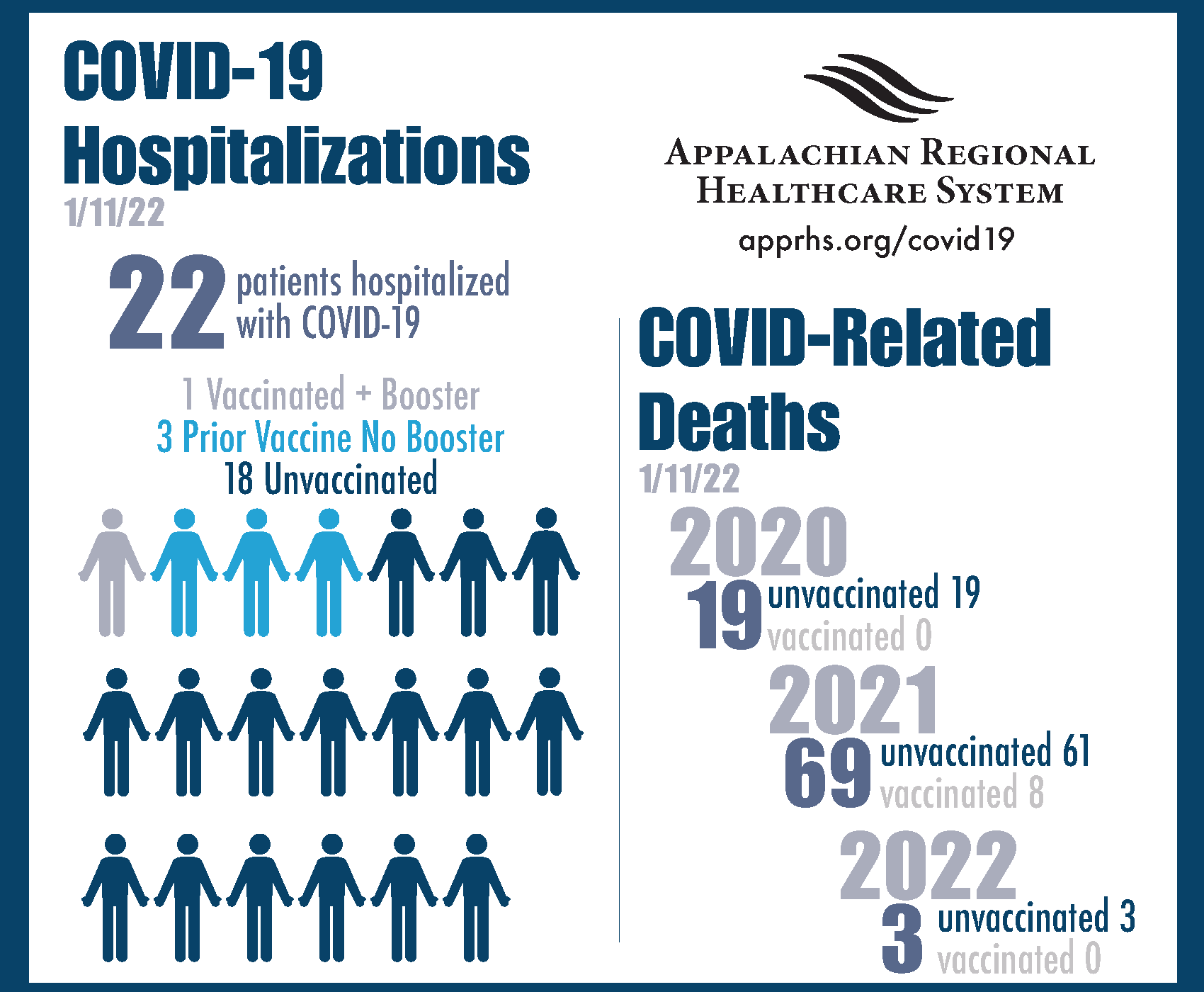 Last Updated on January 11, 2022 7:51 pm
Watauga Medical Center is experiencing a surge of COVID-19 patients, according to the Appalachian Regional Healthcare System.
The snapshot below is from January 11, 2022, and shows that the vast majority of those severely ill enough to need hospitalization are unvaccinated.
Regarding hospitalizations in the latest update:
22 patients are currently hospitalized with 18 unvaccinated, 3 had a prior vaccine with no booster, 1 is vaccinated with a booster
Of the COVID-Related Deaths from 2020 to now in 2022:
A total of 91
In 2020 – 19 were unvaccinated, 0 vaccinated
In 2021 – 61 were unvaccinated, 8 vaccinated
In 2022, as of January 11, 3 were unvaccinated, 0 vaccinated
"Although vaccines weren't widely available until 2021, the majority of those who have lost their lives were also unvaccinated.", according to ARHS.

"We can see from these numbers is that vaccination IS reducing the chances that people will be hospitalized or lose their lives due to COVID-19.", according to ARHS.
Visit https://apprhs.org/vaccine/ to learn how to get a COVID-19 vaccine.