Last Updated on October 2, 2022 5:53 pm
7:43am power outages in Blue Ridge EMC area – Watauga 364, Ashe 249, Wilkes 139, Avery 135,
8am – have not received reports of any major road problem areas. Main issue as expected appears to be the high winds. Peak gust of 67 mph in Boone this morning.
Grandfather Mountain reporting peak winds of 93 mph.
Sustained winds in Boone continue to be between 35 and 48 mph this morning.
986 outages in Watauga at 8:30am.
Conditions on Grandfather Mountain in the 8am hour.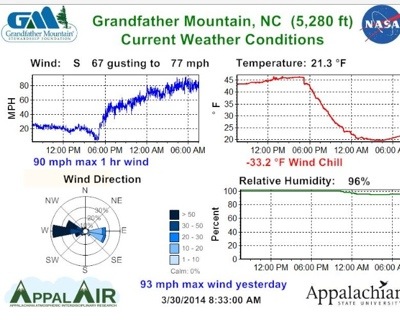 9:15am incoming report – "Tree down on 321in blowing rock by blowing rock country club and canyons bar and grill"
9:22am – tree reported down via scanner on old 421 near Parkway School
Power outages – 1209 in Ashe at 9:37am, 102 in Watauga.
9:38am via scanner – tree down on 194 in Green Valley blocking part of the road.
Tree down on Shull's Mill Road earlier this morning. Photo: James Dyche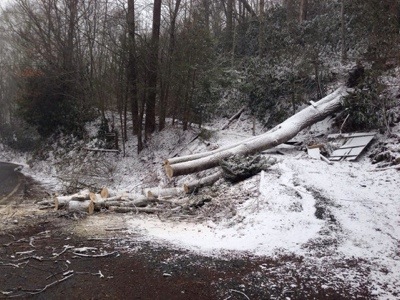 Power outages at 9:55am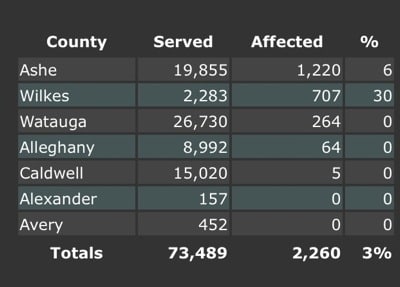 Power outages at 10:46am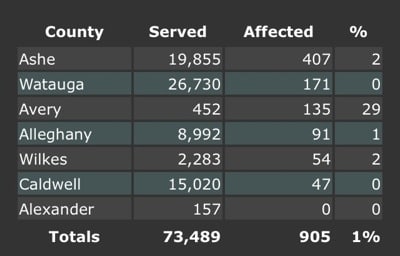 The Grandfather Mountain sign in Linville has been blown down. Photos: John Page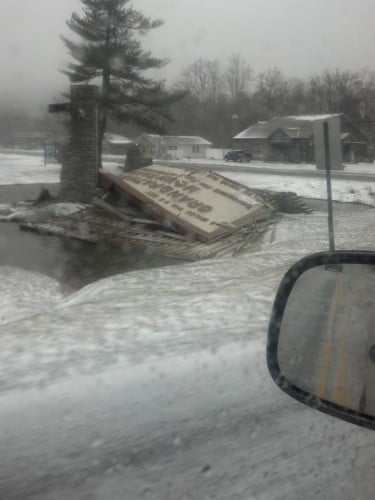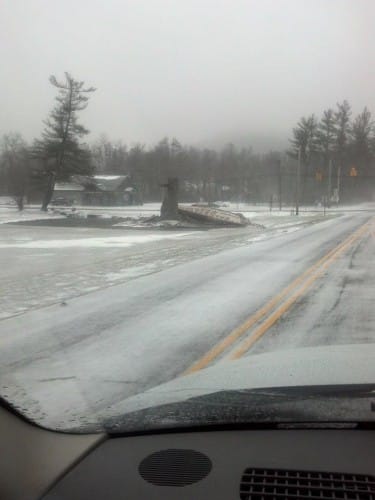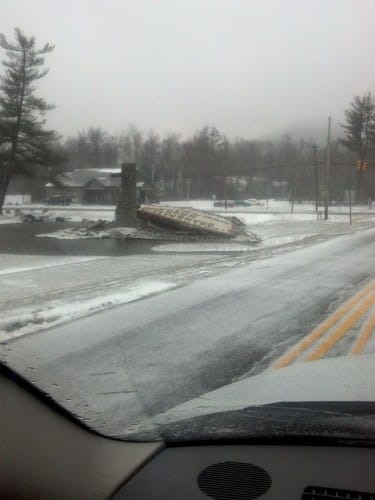 Photo: Michael Hughes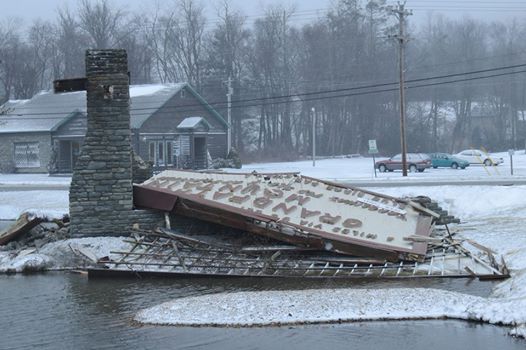 Photo: Diana Calloway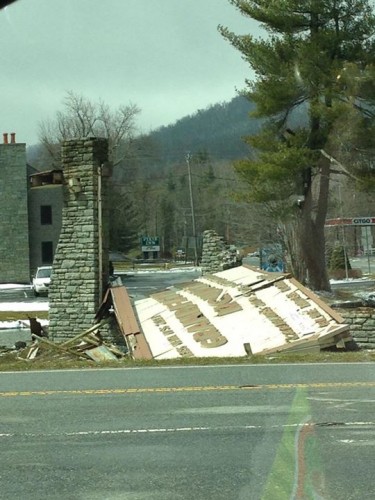 From National Weather Service at 10:33am
THE FOLLOWING ARE UNOFFICIAL OBSERVATIONS TAKEN DURING THE PAST 7
HOURS FOR THE STORM THAT HAS BEEN AFFECTING OUR REGION. APPRECIATION
IS EXTENDED TO THOSE WHO PROVIDED REPORTS.
********************STORM TOTAL SNOWFALL********************
LOCATION STORM TOTAL TIME/DATE COMMENTS
SNOWFALL OF
/INCHES/ MEASUREMENT
NORTH CAROLINA
…ASHE COUNTY…
6 NW LANSING 0.5 800 AM 3/30 COCORAHS
…WATAUGA COUNTY…
1 NNW BOONE 1.0 630 AM 3/30 911 CALL CENTER
1 WSW FOSCOE 0.4 640 AM 3/30 COCORAHS
BOONE 0.3 700 AM 3/30 CO-OP OBSERVER
5 E BOONE 0.1 815 AM 3/30 COCORAHS
*Graphics: NWS*

1:05pm – seeing an online report of a rock slide on 321 just outside of Blowing Rock going down the mtn. One lane open per the report.
Photo: Susan Wooten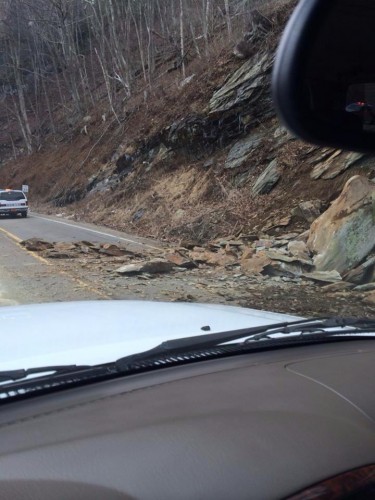 Beech Mountain Parkway just before 2pm. Photo: Donna Newton

Photo: Jeff Eason. Jeff adds "This giant pine tree blew over last night at the Citgo station on the corner of Sunset Drive and Valley Boulevard in Blowing Rock. According to Wendy McDonald Estes, the daughter of station owner Keith McDonald, it was their family Christmas tree years ago and then planted in front of the gas pumps when it was only eight feet tall."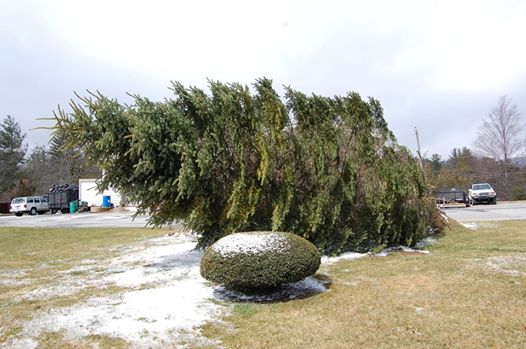 4:55pm per scanner – downed line on 105 near the intersection with the bypass. EMS is on scene directing traffic. Update 4:58pm – downed line is a phone line per officer report, they are removing it from the road.