Last Updated on October 2, 2022 5:44 pm
Updated list of flooding or other conditions as they come in throughout the day.
A Flash Flood Watch is in effect from noon until midnight for portions of Virginia and and North Carolina.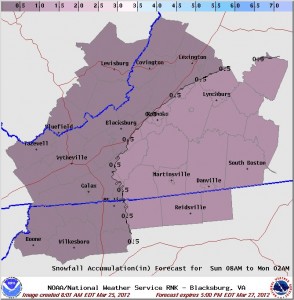 Forecast rainfall amounts from 8:00 AM Sunday to 2:00 AM Monday. Soils are saturated due to very heavy rain over the last 24-48 hours and any rainfall will quickly turn into runoff, resulting in Flash Flooding.
2:26pm – So far the High Country has still missed the real intense rain, foothill counties have been taking a beating today, mainly Wilkes and Alleghany.