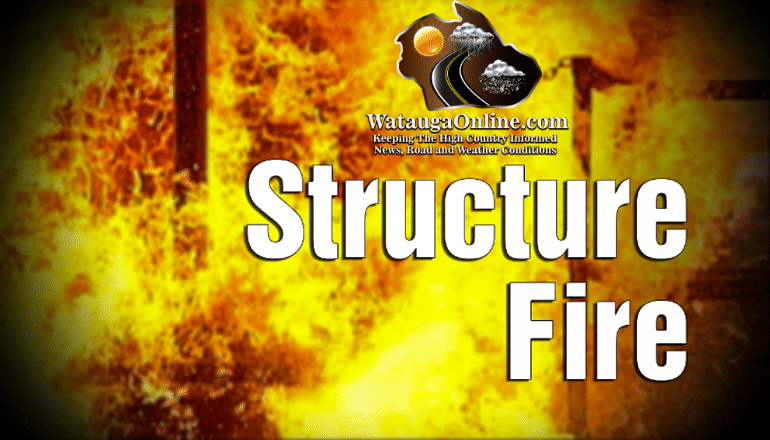 Last Updated on December 29, 2021 7:12 pm
A local teenager used fire prevention training received during the school year to report and escape a structure fire.
Today, December 29, 2021, Boone Fire Department (BFD) was dispatched to a structure fire on Vannoy Lane in Boone.
At 2:15 pm, Boone Fire units arrived to find a single-family residence with smoke coming out a window on one side of the structure. BFD confirmed that all occupants were out of the house. Fire crews entered the residence and extinguished the fire. The fire was controlled at 2:24 pm.
It was determined during the investigation the cause of the fire was a damaged extension cord in a bedroom.
A young teenager was at home at the time of the incident and was alerted to the fire by a working smoke detector. The teen had received fire prevention training during class at Parkway Elementary School taught by Deep Gap and Stewart Simmons Fire Departments. He knew to quickly evacuate the residence and to dial 9-1-1. He remained outside of the house.
Boone Fire would like to stress the importance of working smoke detectors. Please test all your detectors monthly, replace the batteries at least once per year, and replace the detector when it expires or fails a monthly test. Smoke detectors are recommended in every bedroom, outside each sleeping area and at least one on every level of the house.
"We would like to thank all our fellow County Fire Departments for their valuable, lifesaving contribution to fire prevention in October and throughout the year." Boone Fire Prevention Captain Jacob Burleson stated.