Last Updated on June 3, 2016 12:23 pm
For those with outdoor plans this weekend be sure to keep an eye to the sky as strong to severe thunderstorms are likely.
Saturday late afternoon and into Sunday will be the most active period for the storms, according to the National Weather Service.  Damaging wind gusts, with large hail, and heavy downpours will be possible. Localized flooding could also be an issue for the High Country.
Friday morning update from the National Weather Service
Saturday June 4 outlook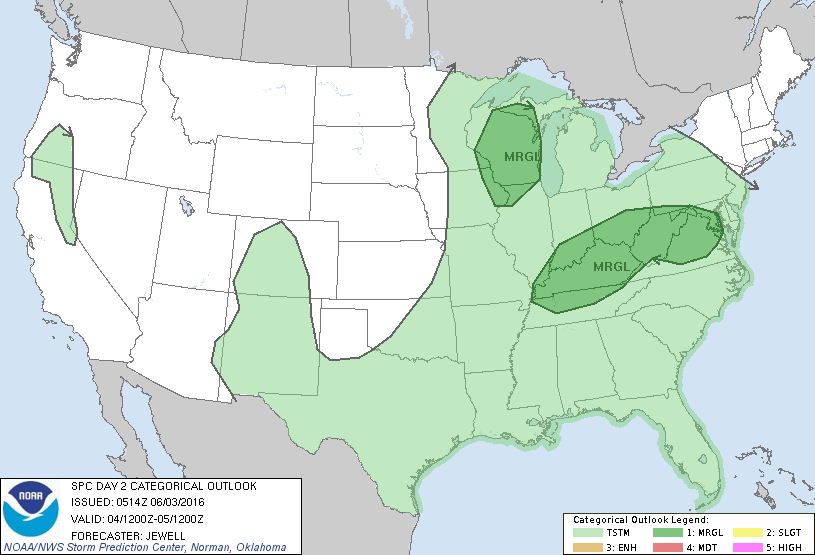 Sunday June 5 outlook