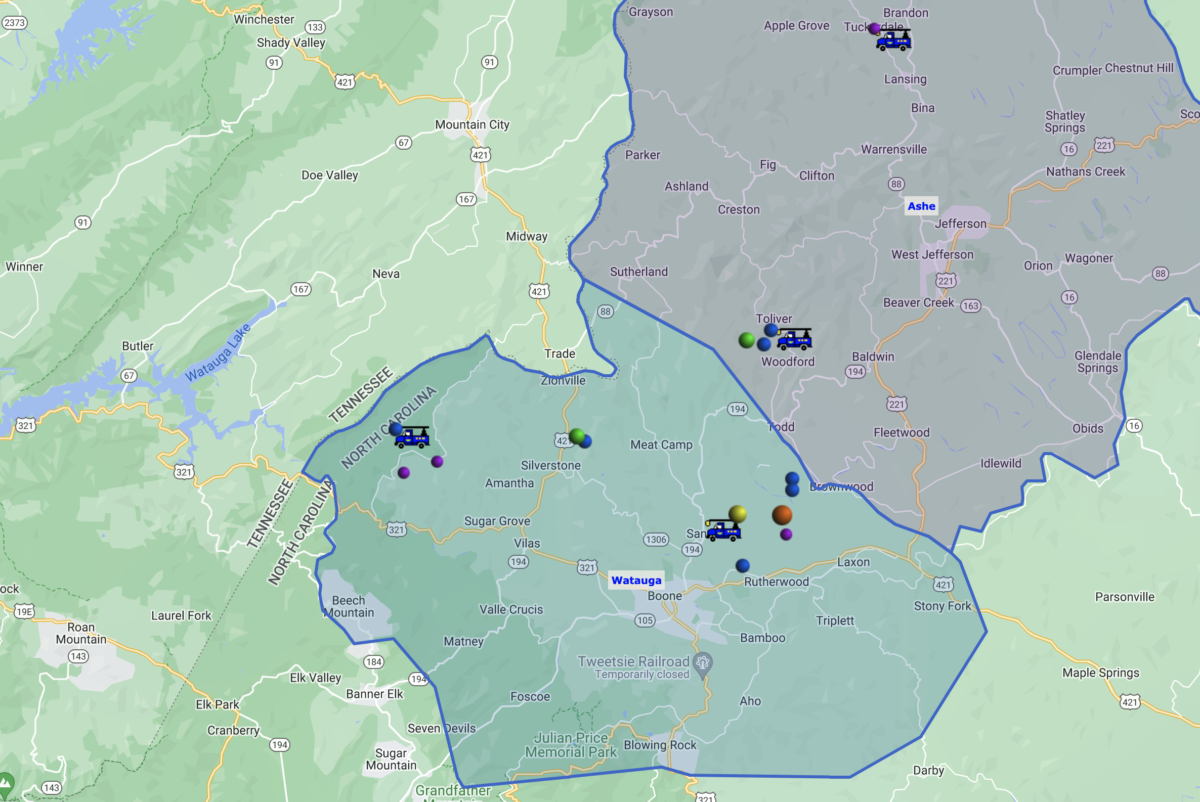 Last Updated on January 3, 2023 6:35 pm
Strong storms on Tuesday evening have led to downed trees and power lines in Watauga and Ashe counties.
A number of trees were reported down in Watauga, as can be seen below from the WataugaOnline Twitter feed. The National Weather Service issued a Special Weather Statement for the area at 5:18 pm, which included that winds in excess of 40 mph were possible.
WataugaOnline also received a report of a child's trampoline blowing out of the yard in Zionville. It, "sailed it like a frisbee up and completely out of large chain linked fenced yard across road and dropped back to earth between storage buildings, end result is totaled trampoline." according to the report.
Power outages stood at 258 in Watauga and 23 in Ashe as of 6:17 pm.