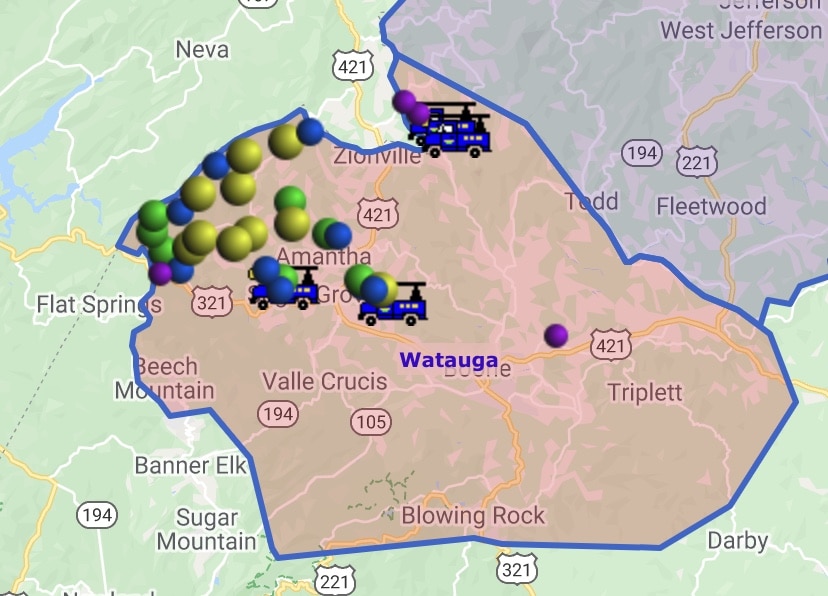 Last Updated on July 11, 2020 7:40 am
Strong storms left many without power for a time on Friday evening.
The storms, which entered the county shortly after 5:15pm, initially resulted in 29 Blue Ridge Energy members without power at 5:28pm.
That number grew to over 1,000 at 5:42pm. The height of the outages stood at 1,090 as of 6:30pm.
A circuit went out at the Sherwood Substation after a tree limb had blown through the lines on Laurel Branch Road, according to Renee Whitener with Blue Ridge Energy. That circuit serves 1,062 members and power was out for 56 minutes.