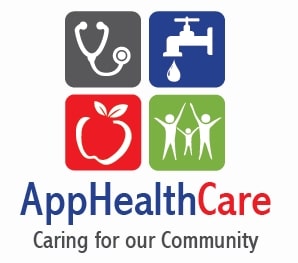 Last Updated on February 28, 2023 5:44 pm
Each year, thousands of children are treated in Emergency Departments across the country after they find and ingest medicine or after being given the wrong amount of medicine (CDC). There are actions we can all take to keep children safe by practicing safe medication storage and safe dosing. In addition, we know that access to medications that are unlocked may provide opportunities for medications to get to people they were not prescribed for use which may be harmful.
"We are asking everyone to take a few extra minutes to store items that can be poisonous to pets and children including your vitamins, supplements, CBD or other substance-containing gummies, alcohol, and anything that can be eaten or ingested out of reach. Taking a little extra time and using a lock box or another secure method to store these items can keep our family and pets safer," stated Jennifer Greene, Health Director/CEO, AppHealthCare.
CBD and THC
CBD is a compound found in marijuana and can be found in many products like foods and oils. Scientists are still learning about how CBD affects the body. There are potential harms when using CBD and there is limited data on safety. Potential side effects and risks can include liver damage, interference with other drugs/medications, drowsiness/sleepiness and changes in mood. If you use products that contain CBD or THC, keep them in childproof containers and out of the reach of children.
Edible dangers
Edibles, or food and drink products infused with marijuana, have different risks than smoked marijuana, including a greater risk of poisoning. Children can mistake edibles for candy or food and if ingested, can make them very sick, including trouble breathing and having a hard time waking up (CDC). If you use marijuana products, keep them in childproof containers and up and out of the reach of children. Learn more about the dangers of edible marijuana products and children.
Safe Use and Storage
Practice safe use and storage of medications or drugs like marijuana and alcohol when at home and on-the-go. Any medicine or drug, including those you can buy without a prescription, can cause harm if taken the wrong way or by the wrong person. Follow these steps to protect your children.
Put medicines and drugs up and away and out of a children's and pet's reach and sight – Pick a storage place in your home that children cannot reach or see. Also keep medicines and drugs up and away from pets.
Put medicines and drugs up every time – Never leave medicines or drugs out around the house or at a sick child's bedside.
Make sure the safety cap is locked – Always relock the medicine bottle cap and store high up and away from a children's reach.
Teach your children about medicine safety – Teach your children what medicine is and why a trusted adult must be the one to give them medicines.
Tell your guests about medicine safety – Ask family members and guests to keep purses, bags or coats that have medicine in them up and away and out of sight when they are in your home.
Be prepared in case of an emergency.
If you think your child may have ingested medicines or drugs they were not supposed to, call the Poison Control Center at 1-800-222-1222 right away, even if you are not completely sure. If your child is experiencing severe symptoms like trouble breathing, call 911.
If you have questions or need more information on how to store medications and drugs safely, call AppHealthCare at (828) 795-1975.
For additional information about AppHealthCare or other community resources and health related data, please call our offices, Alleghany (336) 372-5641, Ashe (336) 246-9449, Watauga (828) 264-4995 or visit our website atwww.apphealthcare.com and follow us on Twitter and Facebook.