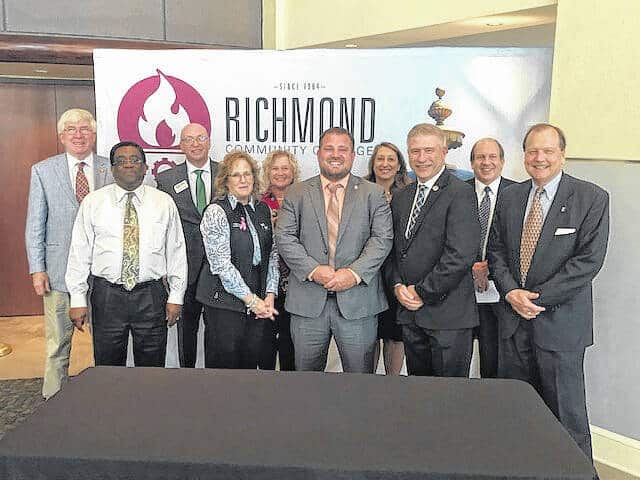 Last Updated on February 16, 2023 12:39 pm
Richmond Community College will offer a 911 Communication and Operations associate degree in August 2023 – the first of its kind in the U.S. The State Board of Community Colleges recently approved the program on recommendation of the Program Committee.
The program is uniquely designed to provide technical and managerial education for new and seasoned telecommunicators. The curriculum will include 911 communications and operations, Geographic Information System/Global Positioning System, public administration, crisis intervention, and incident command.
Students will have the opportunity to earn a certificate, diploma and associate degree within this program, which also includes opportunities for credit for prior learning (CPL) for previous industry-related training and/or certifications.
"This program epitomizes how community colleges serve communities," said Interim President Dr. Bill Carver. "Our public safety programs prepare first responders to strengthen communities that save lives. Richmond Community College's effort is a perfect example of how colleges respond to a community need."
In early 2020, the Richmond County Emergency Manager and a representative from the North Carolina 911 Board identified the need for this program and asked to meet with leadership at Richmond Community College to discuss the possibility of the program. The Richmond County Emergency Center and Scotland County Emergency Communications both submitted support letters with the College's proposal.
"There is no other program like this in any place in our state, so we're very excited about this," said Pokey Harris, North Carolina 911 Board Executive Director. "This degree program will assist in filling an educational gap that's currently not be satisfied anywhere for our professionals in 911. So these folks standing by every day to take our calls, they're very, very much deserving of such a program."
The course content will be offered 100-percent online and accessible to residents across North Carolina. The program also includes a Work-Based Learning component, giving students an opportunity to gain hands-on experience. All of the preparation will be coordinated with local 911 centers across the state.
"Alone we can go nowhere, especially in rural North Carolina. But together we've made the impossible happen," said Dr. Dale McInnis, President of Richmond Community College. "We're going to take this partnership and this program and make it not only the first, but the best."
To enroll in the program, contact Dr. Miriam Huntley, Dean of Business Technologies and Public Services at Richmond Community College, at mbhuntley@richmondcc.edu or 910-410-1834.
Richmond Community College is located in Hamlet, North Carolina and primarily serves residents of Richmond and Scotland counties.