Last Updated on February 12, 2022 6:37 pm
"The Standard" complex, under construction in Boone, will not be able to meet their original final completion date plans due in part "challenging weather conditions".
 According to a report by the Watauga Democrat, a spokesman for developer Landmark Properties, Cody Nichelson, said the delay for the property was caused by "an unforeseen construction delay, challenging weather conditions and a tight labor market." "Just taking a look at the past year in the Southeastern weather in North Carolina, we've seen quite a bit of rainfall," Nichelson said. "There were more rain days than we accounted for."
On June 22, 2016 the project announced it would be able to move students in on time in August before the start of classes at ASU.
 WataugaOnline.com can not provide any perspective or analysis regarding the quotes of "an unforeseen construction delay" or "and a tight labor market." However weather wise it is of note, December 2015 was the hottest on record and overall a mild winter occurred in the area.
As of July 17th, this is the 8th driest year for Boone since 1980.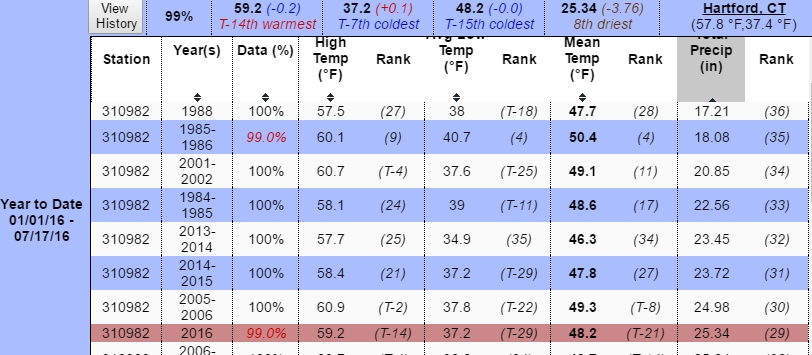 The entire region continues to be in the "abnormally dry" drought condition status. July 12, 2016 drought map courtesy of NCDrought.org
Last minute announcements of complications related to delayed completion dates for large scale apartment complexes are not new for Boone. The most recent involved "The Cottages" development just off highway 105. On Tuesday, WataugaOnline.com spoke with a member of a Class Action lawsuit filed against "The Cottages" dating back to 2013. The party involved said "It is STILL going on."