Last Updated on October 7, 2018 7:55 pm
UPDATE 2:05pm Monday Oct 8 – Boone Police have released the subject and victim's name in the Sunday incident. 
The victim is identified as Harley Justin Mills, age 25, of Boone. Mr. Mills was transported for medical treatment to Johnson City Medical Center.  The current post-surgery status of Mr. Mills is that he is in stable condition. 
The suspect is identified as Jeffrey Lee Warren, age 41, of Sugar Grove. Mr. Warren was arrested and taken before a Watauga County Magistrate who issued a $200,000.00 secured bond for his release. Mr. Warren is currently in the custody of the Watauga County Detention Center.
Shane Robbins, Public Information Officer with Boone Police Department, adds that this was not a random act and the individuals involved were acquaintances.
In this scene photo provided by Boone Police, corporal Kat Eller (left), officer Ferrin Page (right), sergeant David Osborne (standing). Eller and Page are collecting DNA evidence.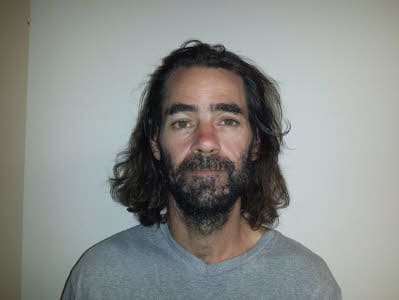 ---
UPDATE 8:30pm – Boone Police Press Release:
On October 7, 2018, at approximately 4:42 PM, Boone Police, Fire, and Watauga Medics responded to a report of a stabbing in the vicinity of 1620 Blowing Rock Road – Publix Super Market. 
A male, 25 years-of-age, was found to be suffering from a stab wound.  The victim was transported for medical treatment. 
No additional information concerning his condition is available.  The other party in the altercation, a male, is currently being interviewed by Boone Police Investigators.
---
October 7, 2018 7:55 pm – Local law enforcement agencies responded to a stabbing in the Publix parking lot on Sunday afternoon.
The suspect fled the scene, according to scanner dispatches at the time, but was located sometime later.
The victim was transported to Watauga Medical Center but transported via helicopter to another medical facility, according to scanner dispatches at the time.
A Boone Police Department spokesman tells WataugaOnline.com that more information will be released soon.
WataugaOnline.com will update as more information becomes available.