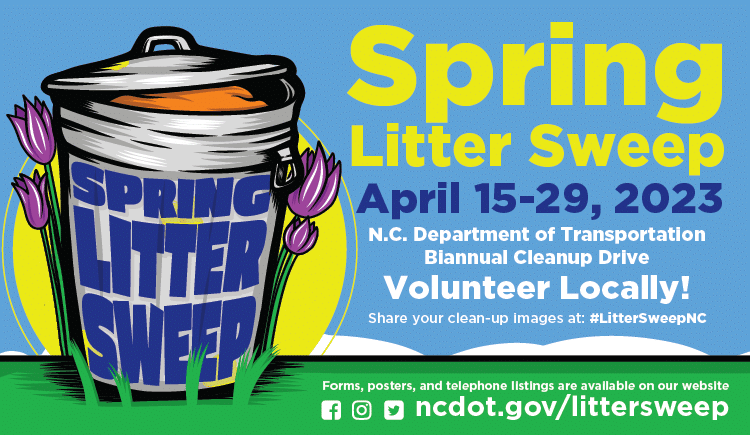 Last Updated on March 21, 2023 9:00 am
RALEIGH – The N.C. Department of Transportation is looking for volunteers for the 2023 Spring Litter Sweep, which runs April 15 – 29.
Scheduled for the last two weeks of April, the Litter Sweep is one of NCDOT's roadside litter removal initiatives. Residents throughout the state are encouraged to participate in local efforts to help clean up North Carolina's roadways. NCDOT's maintenance crews also dedicate one week of their time to pick up litter and collect orange bags placed on the roadsides by volunteers.
"North Carolina is a beautiful place to live, work and play" says David Harris, State Roadside Environmental engineer. "Keeping it that way, is only possible through the contribution and efforts of our amazing volunteers. Litter Sweep is a great opportunity to get outdoors and help us keep North Carolina clean and green."
Volunteers can request gloves, safety vests and bags from their local county maintenance office during the sweep. People looking to participate should contact their local litter management coordinator.
Visit the Litter Sweep webpage for more information.