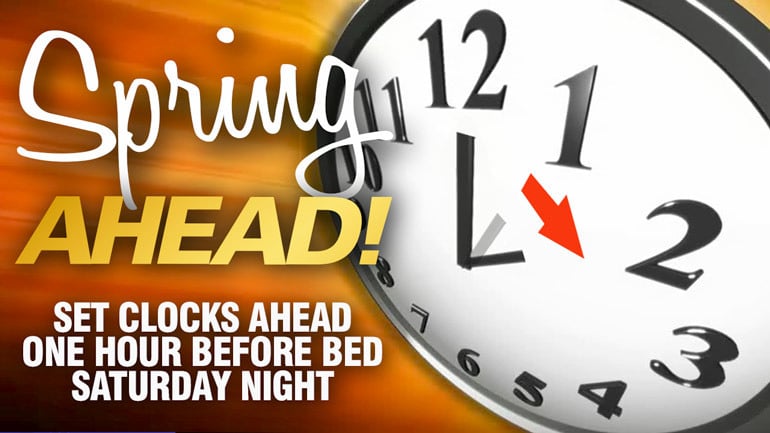 Last Updated on March 6, 2020 3:34 pm
It's that time once again to "Spring Forward" as Daylight Saving Time begins this weekend. Officially the change over occurs at 2:00 am Sunday, March 8, 2020, and will end 2:00 am Sunday, November 1, 2020.
Records show that the phrase "spring forward, fall back" has been in use at least as far back as the early 20th century, according to timeanddate.com. The outlet notes that Daylight Saving Time is now used in over 70 countries worldwide and affects over 1 billion people every year.
On Monday, August 8, 2005, President Bush signed into law a broad energy bill that extended Daylight Saving Time by four weeks beginning in 2007, according to timetemperature.com . As a result, Daylight Saving Time now begins three weeks earlier on the second Sunday in March and ends on the first Sunday in November. The United States had previously observed Daylight Saving Time from the first Sunday in April through the last Sunday in October.