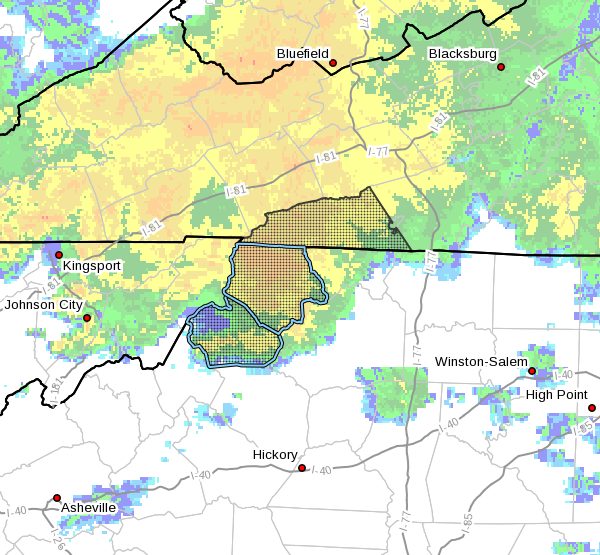 Last Updated on May 5, 2020 12:12 pm
Ashe-Watauga-Grayson-
Including the cities of West Jefferson, Boone, Independence,
Whitetop, Troutdale, and Volney
957 AM EDT Tue May 5 2020
Moderate to heavy rainfall will continue to spread across the area
through about noon. Heavy rainfall rates could result in ponding
of water on roadways but also some minor flooding of low-lying
and poor drainage areas. At this time widespread flooding is not
expected, but additional showers and storms later this afternoon
and into the early evening may create additional concerns.
Do not drive into flooding areas as water can be deeper than it
appears. Slow down when encountering heavy rain and ponding of
water on roadways.