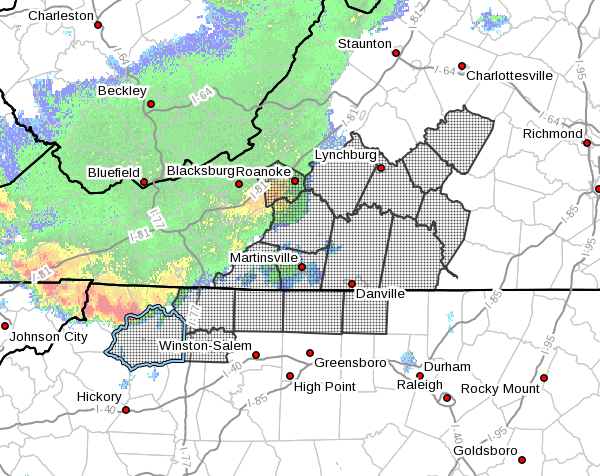 Last Updated on June 14, 2022 6:01 am
NCZ003>006-019-020-VAZ022-032>034-043>047-058-059-141700-
Surry-Stokes-Rockingham-Caswell-Wilkes-Yadkin-Roanoke-Patrick-
Franklin-Bedford-Henry-Pittsylvania-Campbell-Appomattox-
Buckingham-Halifax-Charlotte-
Including the cities of Dobson, Danbury, Eden, Yanceyville,
Wilkesboro, Yadkinville, Roanoke, Salem, Stuart, Rocky Mount,
Bedford, Martinsville, Danville, Lynchburg, Appomattox,
South Boston, and Keysville
433 AM EDT Tue Jun 14 2022
…HEAT INDEX VALUES MAY EXCEED 100 DEGREES THIS AFTERNOON…
Temperatures should reach the lower to mid 90s this afternoon.
Cloud cover from storms in the region could limit heating.
However, an hour or two of sunshine will be enough to send the
heat indices to just above 100 degrees this afternoon.
If you have to be outdoors today, drink plenty of fluids, take
frequent breaks indoors, and check up on relatives and neighbors.
Young children and pets should never be left unattended in
vehicles under any circumstances.