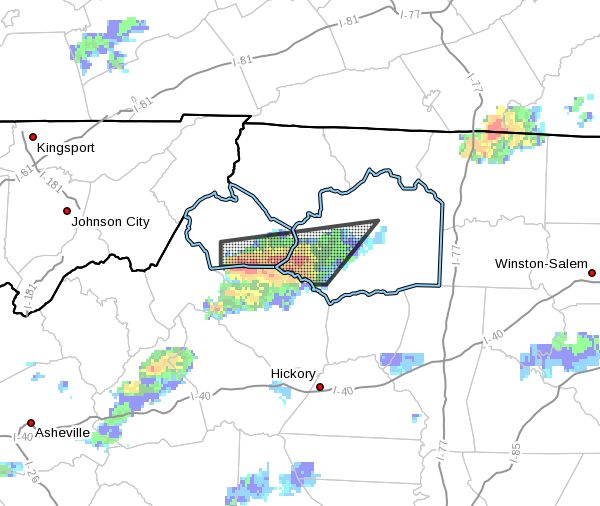 Last Updated on August 24, 2020 5:40 pm
NCZ018-019-242200-
Wilkes-Watauga-
536 PM EDT Mon Aug 24 2020
…AREA OF THUNDERSTORMS WITH HEAVY DOWNPOURS WILL AFFECT
SOUTHWESTERN WILKES AND SOUTHEASTERN WATAUGA COUNTIES…
At 535 PM EDT, radar indicated an area of thunderstorms from near
Foscoe to near Maple Springs. The storms are moving northeast at 10
mph.
Winds in excess of 30 mph are possible with these storms, as well as
torrential downpours.
Locations impacted include…
Boone…
Blowing Rock…
Foscoe…
Deep Gap…
Blowing Rock In Caldwell County…
Darby…
and Millers Creek.
Torrential rainfall may cause localized flooding. Do not drive your
vehicle through flooded roadways.