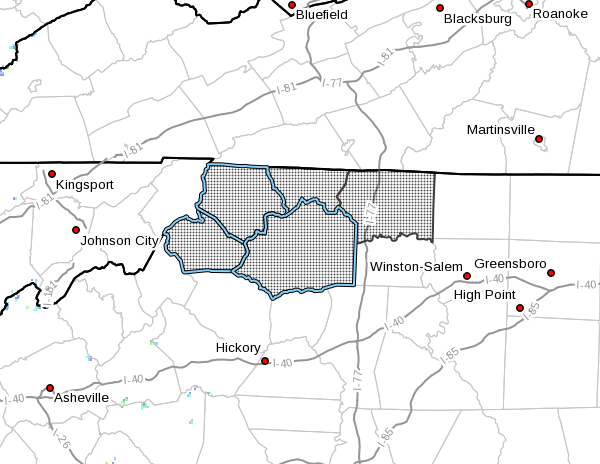 Last Updated on April 1, 2023 6:10 pm
NCZ001>003-018-019-020100-
Ashe-Alleghany NC-Surry-Watauga-Wilkes-
Including the cities of West Jefferson, Sparta, Dobson, Boone,
and Wilkesboro
600 PM EDT Sat Apr 1 2023
…INCREASED FIRE DANGER IN EFFECT UNTIL 9 PM EDT THIS EVENING…
Very strong westerly winds have developed across western North
Carolina this afternoon, resulting in very dry and warm
conditions. Relative humidity has dropped to 10 to 20 percent
across much of the area, while winds will continue to gust from 35
to 55 mph into the evening hours. The very dry air is causing
vegetation to dry out rapidly despite this morning's rainfall,
increasing the risk of wildfires. Wildfires will be especially
likely associated with downed power lines. The strong winds could
result in rapid spread of any fires that are started.
Please refer to your local burn permitting authorities on whether
you can burn today. If you do burn, use extreme caution since
fires can quickly get out of hand under these conditions.