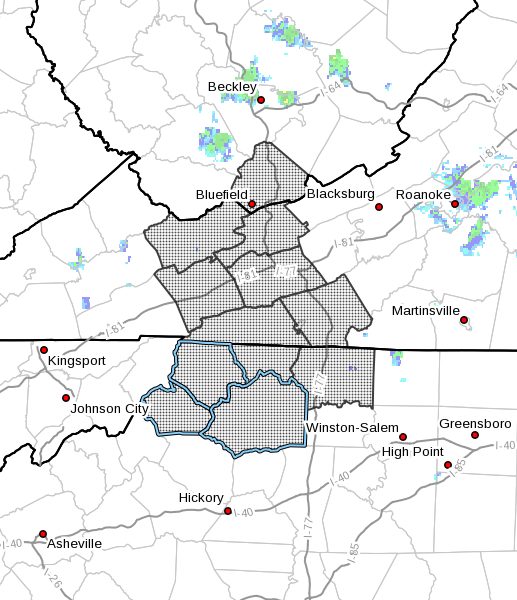 Last Updated on November 11, 2021 4:10 pm
NCZ001>003-018-019-VAZ007-009-010-012-015-016-WVZ042-112315-
Ashe-Alleghany NC-Surry-Watauga-Wilkes-Tazewell-Smyth-Bland-Wythe-
Grayson-Carroll-Mercer-
Including the cities of West Jefferson, Sparta, Dobson, Boone,
Wilkesboro, Tazewell, Marion, Bland, Wytheville, Independence,
Whitetop, Troutdale, Volney, Galax, Bluefield, and Flat Top
405 PM EST Thu Nov 11 2021
…FOG WILL MAKE FOR POOR DRIVING CONDITIONS THROUGH EARLY
EVENING…
Fog has become dense along the mountains late this afternoon, with
visibilities along the ridges lower than a quarter mile. This is
especially true along I-77 through Fancy Gap, the Blue Ridge
Parkway from near Blowing Rock to Meadows of Dan, and along East
River Mountain in Mercer County.
Those traveling should be alert to slow traffic and poor
visibility. Allow a little more time to get to your destination
safely. Scattered showers will make roadways wet, impacting
braking distances.