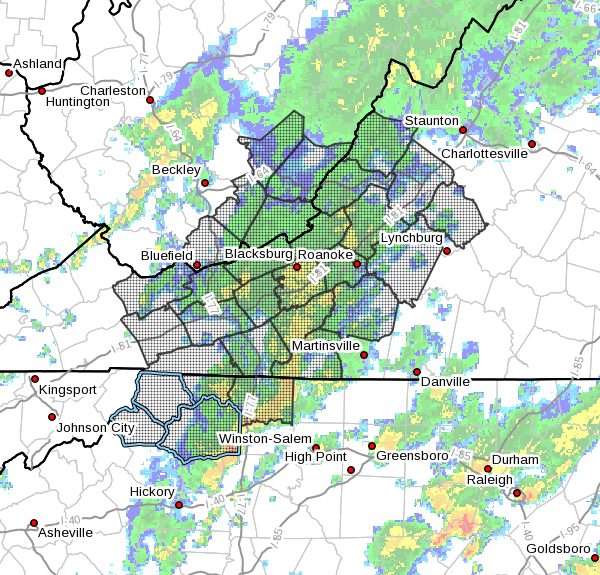 Last Updated on August 15, 2020 5:51 pm
Ashe-Alleghany NC-Surry-Watauga-Wilkes-Tazewell-Smyth-Bland-Giles-
Wythe-Pulaski-Montgomery-Grayson-Carroll-Floyd-Craig-Alleghany VA-
Bath-Roanoke-Botetourt-Rockbridge-Patrick-Franklin-Bedford-
Amherst-Mercer-Summers-Monroe-Eastern Greenbrier-
Western Greenbrier-
Including the cities of West Jefferson, Sparta, Dobson, Boone,
Wilkesboro, Tazewell, Marion, Bland, Pearisburg, Wytheville,
Radford, Pulaski, Blacksburg, Independence, Whitetop, Troutdale,
Volney, Galax, Floyd, New Castle, Clifton Forge, Covington,
Hot Springs, Roanoke, Salem, Fincastle, Lexington, Buena Vista,
Stuart, Rocky Mount, Bedford, Amherst, Bluefield, Flat Top,
Hinton, Hix, Union, Lewisburg, White Sulphur Springs, Alderson,
Quinwood, Duo, and Rainelle
534 PM EDT Sat Aug 15 2020
…Dense Fog Expected This Evening in the Higher Elevations…
A very moist atmosphere was present across the region as tropical
air continues to flow northward into the region from the Gulf of
Mexico on deep southwesterly flow. Widespread rain and a few
thunderstorms are accompanying this pattern at the current time.
Consequently, cloud ceilings are low, generally at or below 1000
feet across much of the forecast area. This will result in very
dense fog at the higher terrain, including areas like the Blue
Ridge Parkway, portions of Interstates 81 and 77, and many other
roads and highways within the Blacksburg forecast area that are
located at elevations at or above 1500 and 2000 ft where the cloud
ceilings intersect the ground. In these areas, visibility will be
near 0 miles.
Extreme caution should be exercised when driving in this type of
essentially cloud induced fog. With visibility near zero in these
areas, you literally will not be able to see more than a few feet
in any direction. Drastically reduce speed, use low beam
headlights, perhaps consider using your emergency flashers. If
possible, avoid travel in these areas until conditions improve.
Such conditions can be extremely dangerous in locations such as
Interstate 77 between the North Carolina state line and Exit 14 at
Hillsville/Galax.