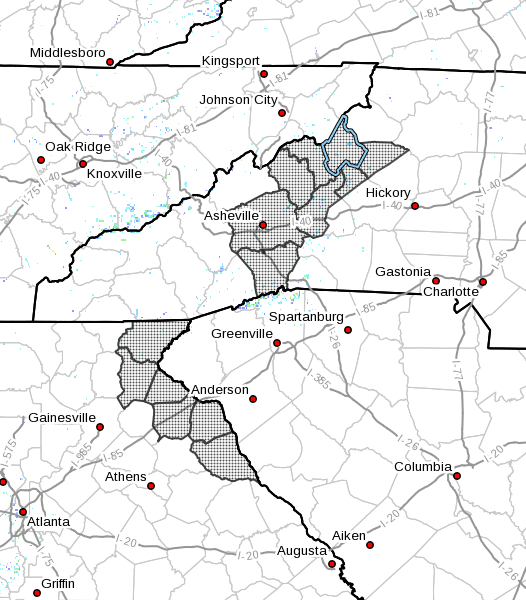 Last Updated on November 20, 2022 10:30 am
GAZ010-017-018-026-028-029-NCZ033-049-050-053-065-501-503-505-
202300-
Rabun-Habersham-Stephens-Franklin-Hart-Elbert-Avery-Yancey-
Mitchell-Buncombe-Henderson-Caldwell Mountains-Burke Mountains-
McDowell Mountains-
1020 AM EST Sun Nov 20 2022
…INCREASED FIRE DANGER IN EFFECT UNTIL 6 PM EST THIS EVENING…
Gusty mountain winds are expected to steadily diminish through
early afternoon. Meanwhile, although temperatures are cooler
today, much drier air is also in place, and this will result in
relative humidity lowering to the 15-25 percent range across much
of the western Carolinas and northeast Georgia for several hours
this afternoon. These factors combined with dry vegetation are
expected to result in an enhanced risk for the start and spread of
wildfire, especially across the mountains, where a brief overlap
in the gusty winds and low humidity is expected.
Please refer to your local burn permitting authorities on whether
you can burn today. If you do burn, use extreme caution since
fires can quickly get out of hand under these conditions.