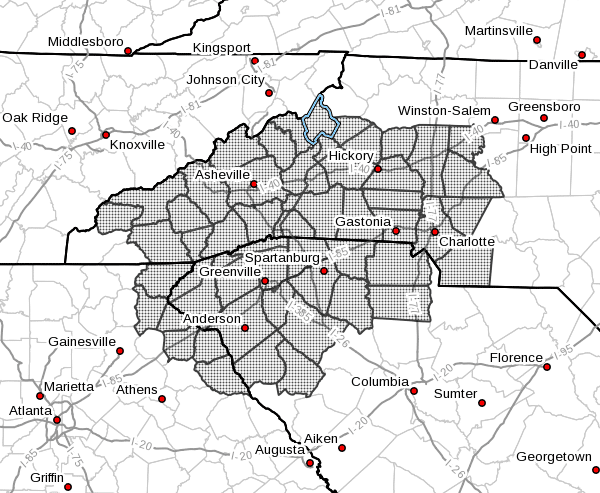 Last Updated on March 6, 2023 5:03 pm
GAZ010-017-018-026-028-029-NCZ033-035>037-048>053-056>059-062>065-
068>072-082-501>510-SCZ008>014-019-101>109-071000-
…INCREASED FIRE DANGER FROM NOON TO 8 PM EST TUESDAY…
A dry cold front will cross the region Tuesday morning with winds
shifting to the northwest and becoming gusty through Tuesday
afternoon. Northwest winds around 10 to 15 mph with gusts around 20
mph combining with critical minimum RH values around 20 to 25
percent will lead to increased fire danger in the afternoon.
Residents are encouraged to postpone burning and to properly
extinguish all smoking materials. Many destructive wildfires each
year are started due to improperly discarded smoking materials.