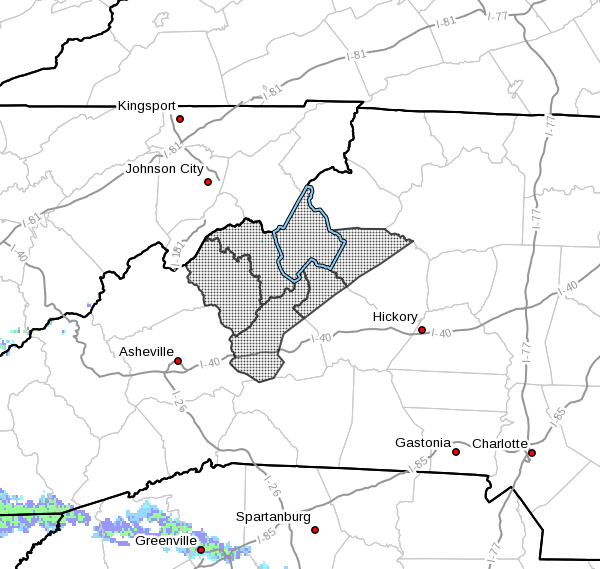 Last Updated on January 7, 2023 3:13 pm
NCZ033-049-050-501-503-505-080900-
Avery-Yancey-Mitchell-Caldwell Mountains-Burke Mountains-
McDowell Mountains-
Including the cities of Ingalls, Banner Elk, Newland, Swiss,
Burnsville, Celo, Micaville, Ramseytown, Busick, Spruce Pine,
Poplar, Patterson, Jonas Ridge, Ashford, Sugar Hill, Woodlawn,
and Old Fort
301 PM EST Sat Jan 7 2023
…LIGHT WINTRY MIX POSSIBLE LATE TONIGHT INTO SUNDAY MORNING…
A moist warm front will move over the North Carolina mountains
tonight, bringing with it abundant moisture and a chance of light
precipitation. Meanwhile, cold and dry air will push south along
the east side of the Appalachians. Some areas near the east-facing
Blue Ridge Escarpment, north of Interstate 40, will be near
freezing when the precipitation begins late tonight or early
Sunday morning. A wintry mix of rain and sleet is expected in
these areas. A few colder spots may sink below freezing, causing
rain to change to freezing rain. Slick spots could develop on
roadways, especially bridges and overpasses, due to light
accumulation of ice and sleet. Slippery road conditions may last
into midday. Drive with extra caution if traveling late tonight
or Sunday morning.