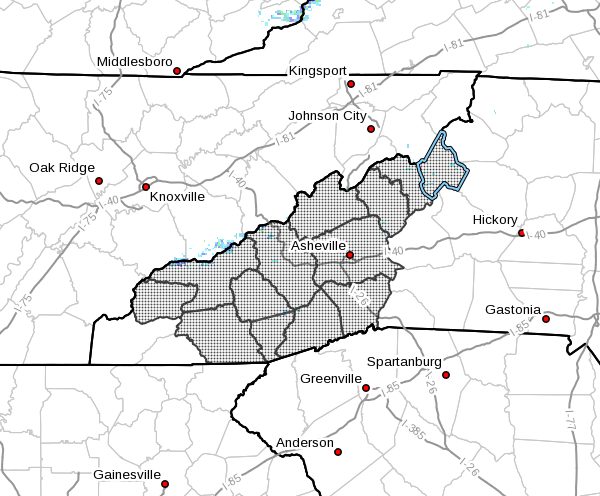 Last Updated on March 6, 2021 3:18 pm
NCZ033-048>053-058-059-062>065-070900-
Avery-Madison-Yancey-Mitchell-Swain-Haywood-Buncombe-Graham-
Northern Jackson-Macon-Southern Jackson-Transylvania-Henderson-
250 PM EST Sat Mar 6 2021
…INCREASED FIRE DANGER FROM SUNDAY AFTERNOON THROUGH
SUNDAY EVENING…
Despite below normal temperatures across the North Carolina
Mountains on Sunday, a very dry air mass will be in place. Expect
relative humidity values to drop to as low as 20 percent across
many valley locations, with values around 25 percent in the higher
elevations. Windy conditions are expected to develop with
northwest winds 15 to 20 mph and gusts to 30 mph common across
much of the area. The combination of low humidity and breezy
conditions will lead to increased fire danger during the afternoon
and early evening.
Please refer to your local burn permitting authorities on whether
you can burn today. If you do burn, use extreme caution since
fires can quickly get out of hand under these conditions.