Last Updated on October 2, 2022 5:38 pm
Here's a collection of items from across the net on the coverage of the tornadoes that hit the southwestern portion of North Carolina on Friday night.
*UPDATED 7:40 pm Tuesday March 6*
If you would like to help people affected by disasters like tornadoes and floods, make a donation to support American Red Cross Disaster Relief by visiting www.redcross.org, calling 1-800-RED CROSS (1-800-733-2767) or texting the word REDCROSS to 90999 to make a $10 donation.
Clean up and rebuilding begins in Murphy, NC – WRCBtv.com
Cherokee County damage assessment continues after tornado hits Murphy Citizen-Times.com
Pictures from Murphy, NC
Perdue seeking assistance for NC tornado damage
News Channel 7 video

News Channel 7 video

Photos courtesy of iWitness.weather.com
Autoparts store

taken by Chris Vinson from the Walmart parking lot in Franklin, NC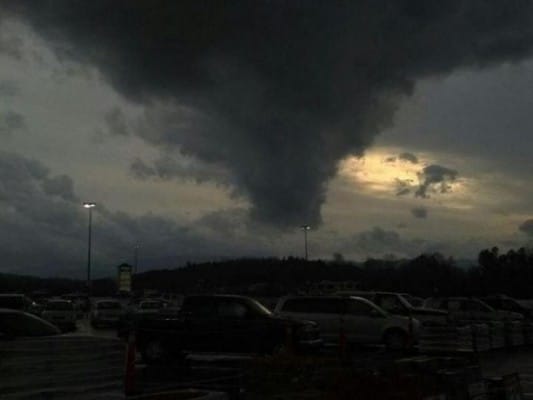 SCOTT WALLACE/cherokeescout.com
Three metal self-storage buildings at Natural Springs mini storage next to Doyle's Cedar Hill Restaurant were lifted into the air and destroyed by the tornado, leaving everyone's belongings nearly untouched and in place.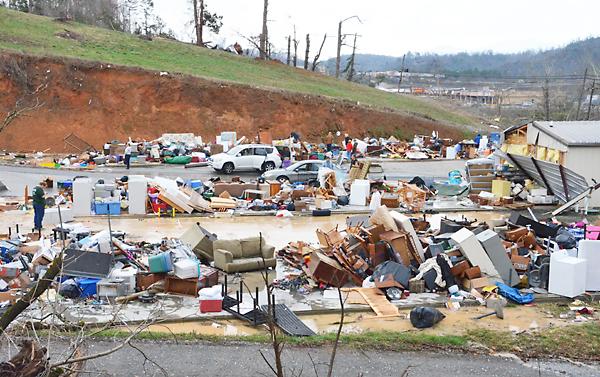 SCOTT WALLACE/cherokeescout.com
This Sherwin-Williams paint truck was rolled from one end of the parking lot to the other by the tornado. The store was almost completely destroyed.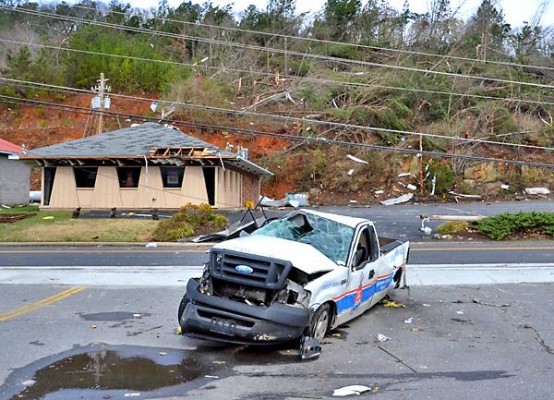 Murphy tornado damage at a storage facility. Photo Credit: James VanderWoude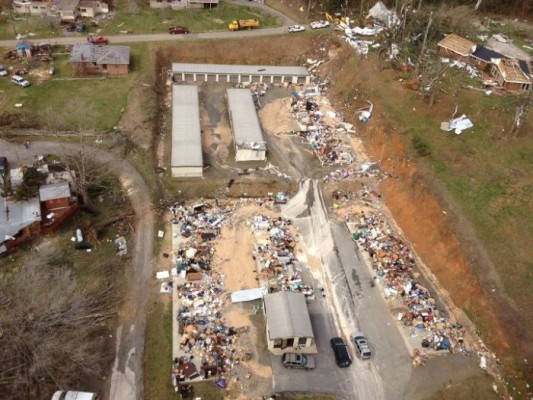 Press Conference concerning Murphy, NC Tornado on 3/2/12

WRAL Video

Approximate path of tornado that hit Cherokee County, NC according to Cherokee County Cooperative Extension facebook page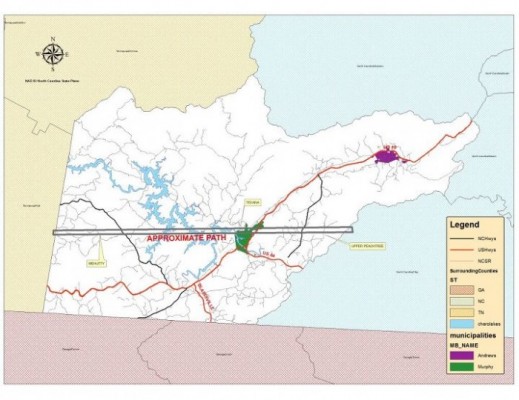 Tornado causes damage in Cherokee County – Asheville Citizen Times
Tornadoes hit Cherokee County – The Andrews Journal
Storms Ravage Western North Carolina Counties – WSPA TV
Homes Destroyed By Storms In North Carolina – – WSPA TV
Storm Damage in Murphy, NC

Red Cross Volunteers Head To Tornado-Stricken NC – WYFF TV
Red Cross Calls For Tornado Help – WYFF TV
Red Cross opens shelter in Murphy, NC – FoxCarolina.com