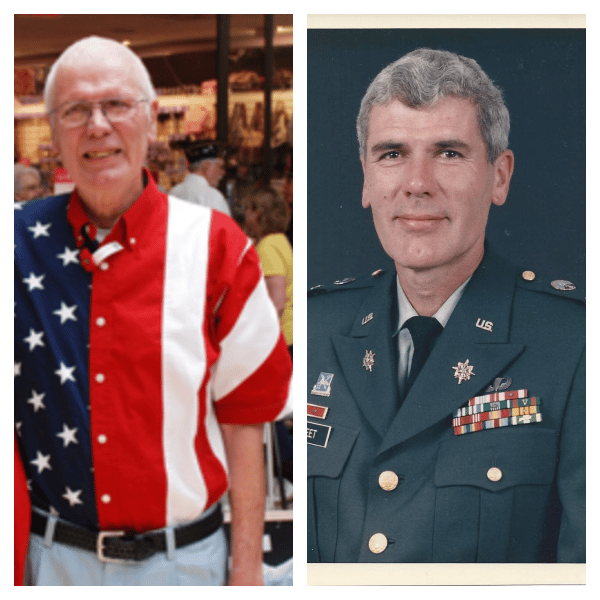 Last Updated on June 20, 2022 3:10 pm
Sonny Sweet, a long time fixture in Watauga County and the High Country, passed away on Monday June 13 after a long battle with cancer.
Sweet, a highly decorated retired Army colonel, who served for almost 31 years and during five armed conflicts, also served as director for the Red Cross in the High County for 15 years, and helped countless people through major disasters.
He helped grow the Blue Ridge Chapter of the American Red Cross, and was the driving force behind the development of the now internationally known Blood Sweat and Gears bicycle ride, that benefits the Red Cross.
Sweet also served the community through the Military Officers Association of America, Kiwanis of Boone, the Town of Boone and the Boone Area Chamber of Commerce.
Sonny was diagnosed with terminal lung cancer in 2013, and wanted to establish a lasting legacy that would help kids. He chose to partner with Western Youth Network (WYN) to establish a scholarship fund in his name that would increase the number of needy area adolescents who could participate in WYN's programs.
Rather than flowers, the family would appreciate donations to the Western Youth Network's Sonny Sweet Scholarship Fund (WYN's SSSF) at 155 WYN Way, Boone, NC 28607 (https://donorbox.org/wyn_online_donation).
A Celebration of A Hero's Life, on what would have been Sonny's 83rd birthday, July 14, 2022, will be held at Appalachian State's Grandview Ballroom (https://grandview.appstate.edu/), 135 Jack Branch Drive, Boone, NC 28608, 10 am to 12 noon. You will be directed to parking. 
The family ask that you help them celebrate Sonny by wearing bright colors and prepare (if so moved) to briefly share a funny story or fond memory during these magical moments honoring Sonny's sheer happiness and radiant love.
The family also ask that you be sure to smile when you think of Sonny Sweet, and reach your hand with love, kindness, and help to another human being. Hold dear what an honor it is to have known and shared love with such an incredible man!