Last Updated on February 13, 2016 3:55 pm
Sunday Feb 14 11am – The previously issued watch has been upgraded to a Winter Storm Warning. The Weather Service says that 6 to 9 inches is now possible along with between a tenth and one quarter inch of ice. Snow is forecast to start in the High Country during the 4pm hour today, and is expected to become mixed with and change to sleet and freezing rain Monday afternoon into Tuesday.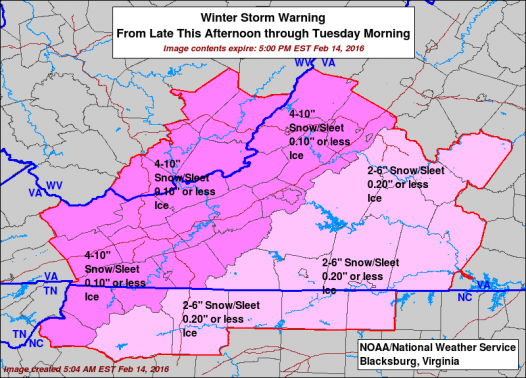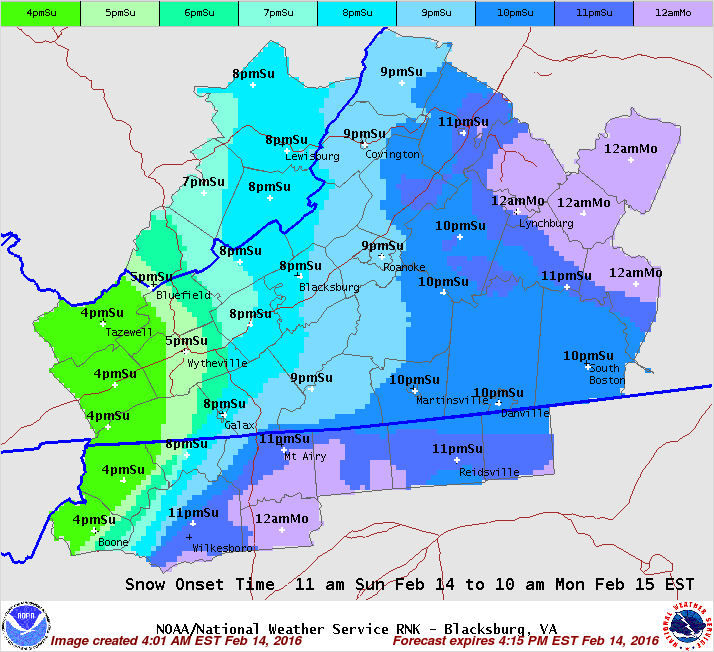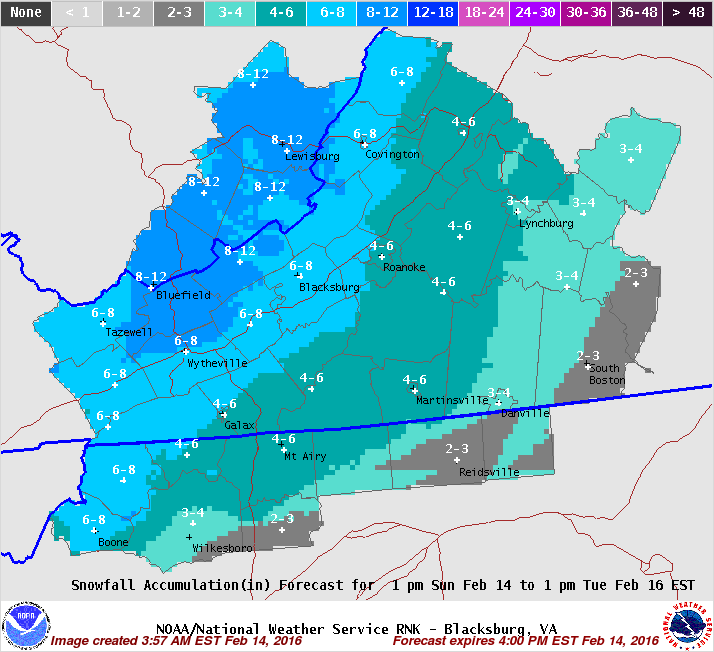 ---
February 13, 2016 – 3:55pm – The National Weather Service has issued a Winter Storm Watch for the High Country from Sunday afternoon until Tuesday. Along with the snow comes the threat of sleet and ice, which could be as much as a tenth or two of ice. 4 to 8 inches of snow are possible for the duration of the event, according to the Weather Service, with 2 to 5 inches possible by early Monday. As of Saturday afternoon model data, icing could begin on Monday night and last into Tuesday morning before warmer moves to allow a change over.
Below are the probabilities of snow and freezing rain from Sunday through Wednesday, keep in mind that probabilities change as conditions change. Video update from Brad Panovich below the graphics.
 72-Hour Probability of 2 inches through Wednesday Feb 17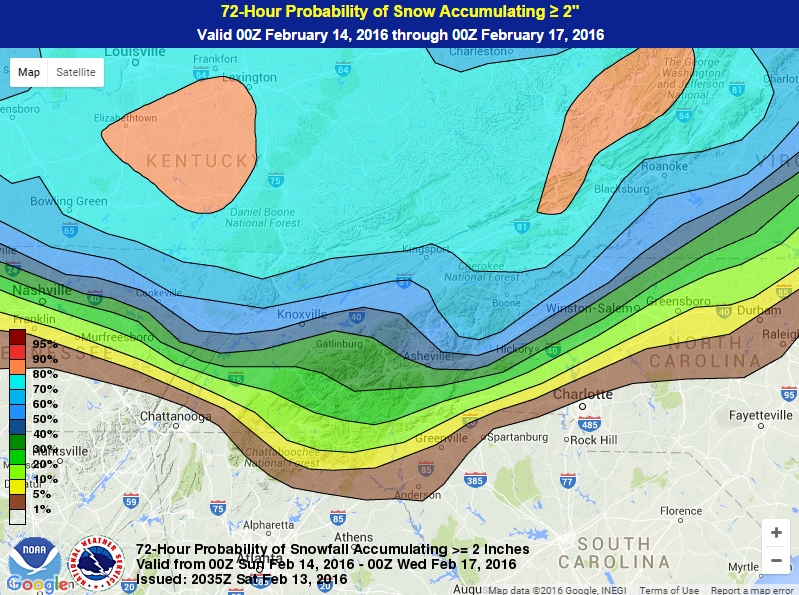 72-Hour Probability of 4 inches through Wednesday Feb 17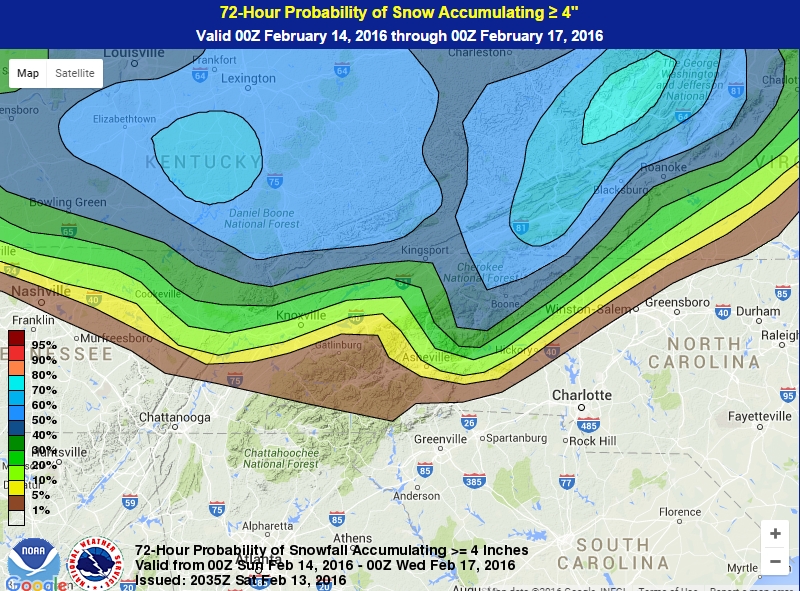 72-Hour Probability freezing rain to Feb 17