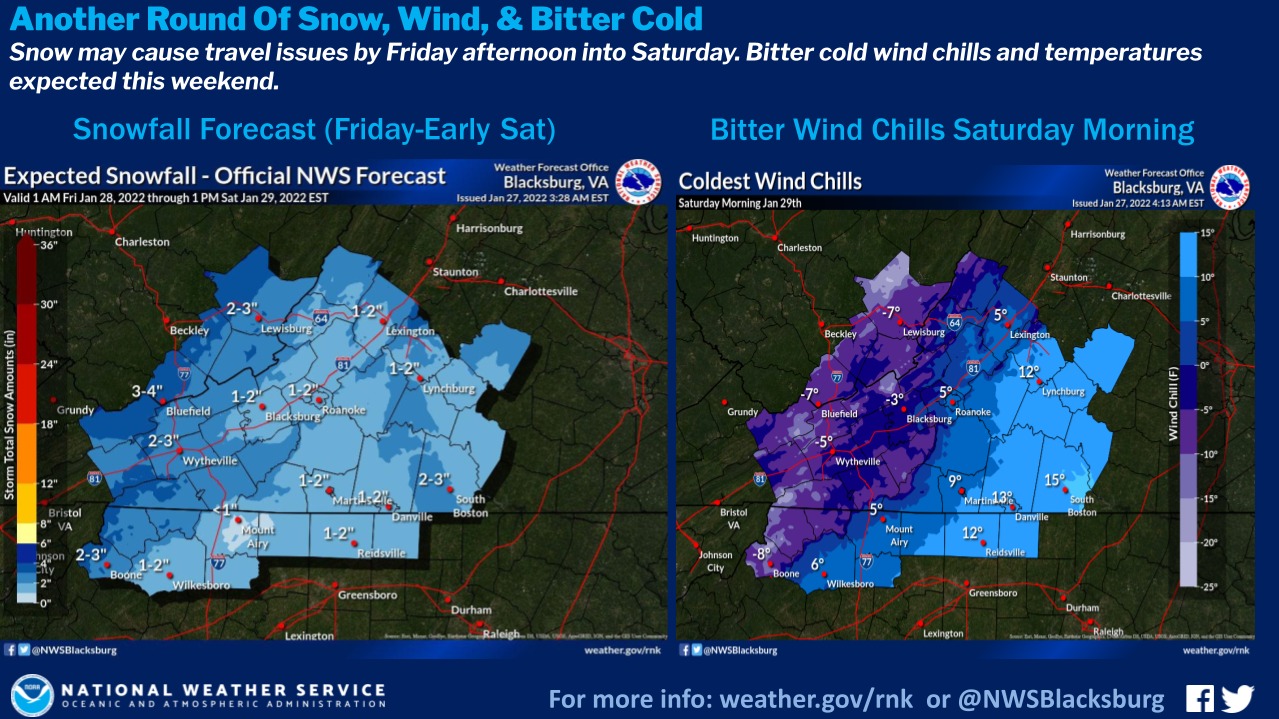 Last Updated on January 27, 2022 9:43 am
More winter weather is on the way to end the workweek and heading into the weekend. Snow accumulations are expected mainly Friday into early Saturday, according to the National Weather Service (NWS).
NWS says that some locations may see the event begin as light rain, but quickly turn over to all
snow by late Friday evening. Snow will continue through the overnight hours and accumulating snowfall will dissipate by daybreak Saturday. Snow totals will be 2-4″ in the higher elevation portions of the NC High Country.
Bitterly cold temperatures will also be a part of the weather story. Wind gusts up to 40-45mph are forecast for Friday night and Saturday, bringing with it sub-zero wind chills dropping as low as 13 below on Saturday morning and lasting into Sunday.