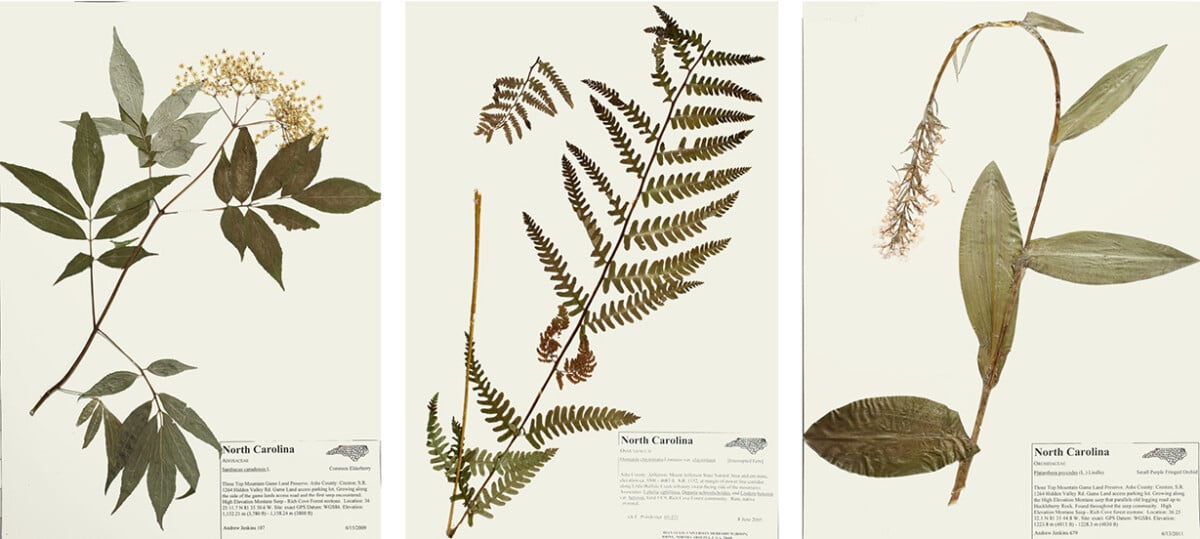 Last Updated on March 16, 2023 1:01 pm
BOONE, N.C. — With a High Country winter settled over Boone, thousands of plant specimens rest in perpetual bloom on Appalachian State University's campus — ready to assist faculty and students in their research, teaching and conservation efforts, regardless of the season.
Located on the second floor of the Rankin Science West building, the I.W. Carpenter Jr. Herbarium — or a "museum for plants," as described by curator Andrew Jenkins '12 — was established in 1958 and houses approximately 30,000 plant specimens from the Southern Appalachian Mountains region and around the world. The tall metal cabinets lining its few adjoining rooms hold stacks upon stacks of preserved flowers, leaves, stems and roots — creating a tome of information that tells the history of plant biodiversity in the region.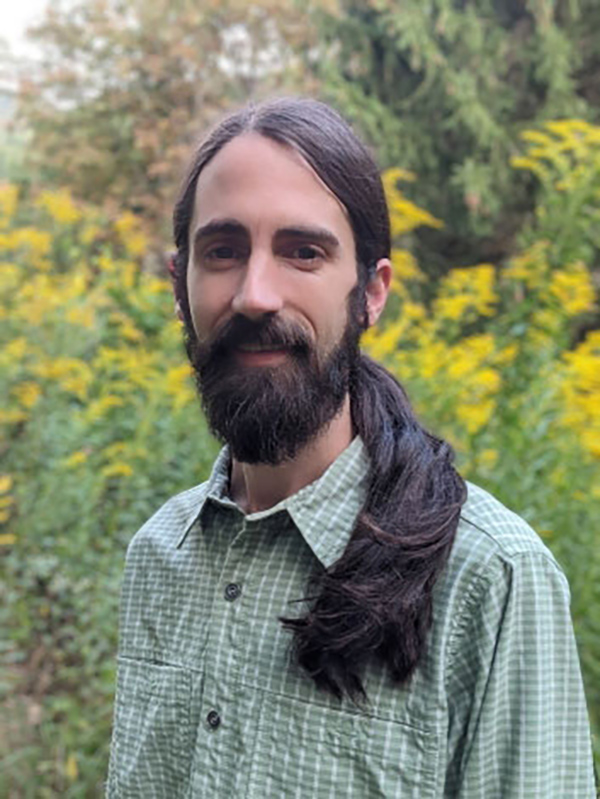 "App State is the perfect place for students who are interested in plant science, especially the study of regional flora of the Southern Appalachians, due to the university's location — an abundance of federally endangered plant species is found within a 3- to 4-mile radius of App State, within the Blue Ridge Mountains," said Jenkins, a senior lecturer in App State's Department of Biology.
The facility is a vital record of flora in the Southern Appalachians, providing researchers with information about the region's plant life and clues as to how it has changed over time, Jenkins shared, adding that some of those changes are a direct result of climate change.
Students from across the state — and researchers from as far away as China — have traveled to App State's herbarium to view and study its regional flora specimens and to collect specimens in the field, according to Jenkins.
Plants are collected for the herbarium when they are in their reproductive stage, Jenkins explained, and researchers can compare recently collected plants to the same plants that lived, for example, nearly 100 years ago to learn how much earlier or later today's plants are entering their reproductive phases.
"Such changes in the reproductive phase are largely due to weather events or other environmental factors related to climate change," he said. "Through these comparisons, researchers can also discover if a plant is gone or disappearing from a region where it used to flourish."
Other possible uses for the herbarium specimens, according to Jenkins, include:
Assisting in efforts to preserve and protect threatened and endangered plant species.
Locating and documenting invasive plant species that could threaten the existence of native species.
Providing DNA samples that can help researchers identify different populations of plant species, as well as the sites where the species originated, and even clues about the plants' evolution.
Locating new plants as well as the new homes that plants are migrating to due to the environmental effects of climate change.
Aiding in the identification of plants that may be significant to criminal investigations.
One of the herbarium's oldest specimens is a type of fern that dates to around 1880 — nearly 20 years before a budding App State was founded as Watauga Academy in 1899.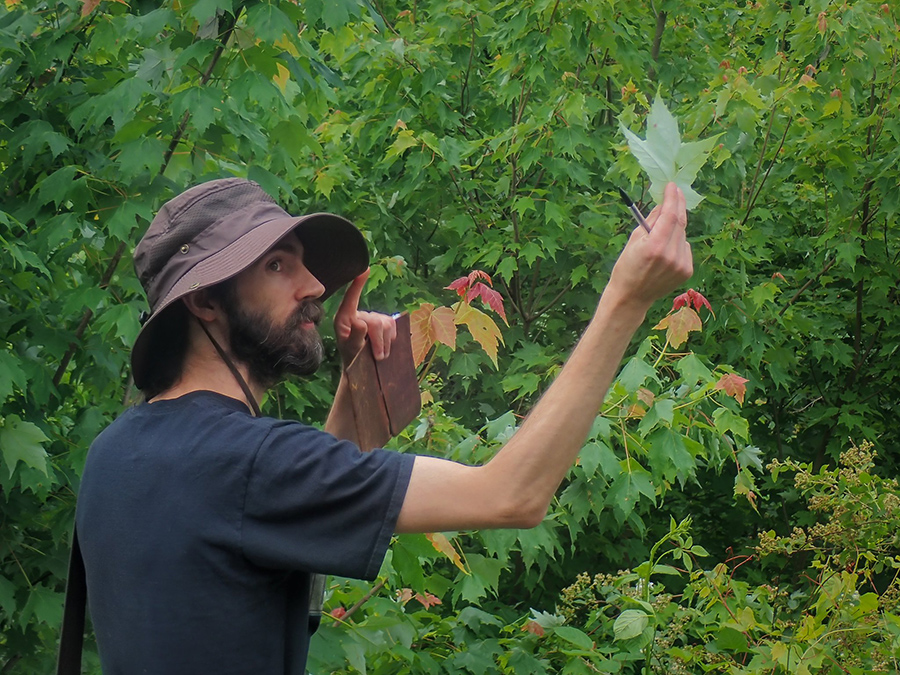 Research rooted in protecting plant species
The facility's collection allows faculty and students to engage in research opportunities year-round, without having to wait for a particular plant to be in season. Some of their current and ongoing research projects include:
A study aimed at finding ways to differentiate between and devise better management strategies for three separate species of Hexastylis, also known as wild ginger, which is a threatened species protected under the U.S. Endangered Species Act.
A project focused on preserving and protecting spreading avens, a rare, federally endangered plant that thrives in Western North Carolina — at elevations of more than 4,000 feet.
A study of rare plant communities found in the Amphibolite Mountains Macrosite of Northwestern North Carolina — this area includes Three Top Mountain, Elk Knob, Mount Jefferson, Bluff Mountain, Tater Hill and Snake Mountain.
A new floristic study documenting the variety of plant species found at Paddy Mountain in Ashe County, to be conducted this spring by App State biology graduate student Christian Cline '19, of Salisbury. Dr. Zack E. Murrell, professor in the Department of Biology, is advising Cline on the study.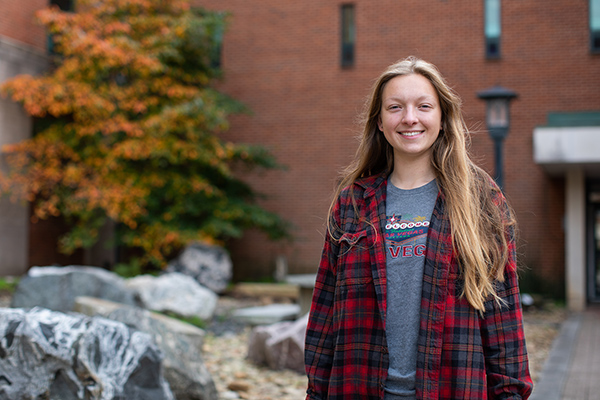 One of the more recent additions to the herbarium — a rare Virginia round-leaf birch — was collected by alumna Adrianna Nelson '22, who holds a Bachelor of Science in biology with a concentration in ecology, evolution and environmental biology from App State.
Nelson volunteered in the herbarium during her senior year, helping to preserve and catalog specimens. She said she found the work beneficial to her studies, as "learning the process of properly preserving specimens is a huge part of biology."
In addition to learning how to record field observations and identify and preserve plants, alumnus Logan Clark '17 '19 said one of the most important lessons he learned through his time in the herbarium was patience.
"Plants can be hard to identify and their characters are very nuanced. It takes time and patience to execute that process correctly," he said.
Clark worked closely with Jenkins during his studies of Heller's blazing star — a threatened plant species native to the Southeastern Appalachians, and said he considers the student–faculty engagement offered at App State to be one of the university's greatest strengths.
"I needed hands-on learning coupled with more direct attention from professors and mentors to succeed. My time at App State was greatly shaped by the professors in the Biology department who encouraged me," shared Clark, who holds a Master of Science in biology with a concentration in ecology and evolutionary biology and a bachelor's degree in ecology, evolution and environmental biology, both from App State.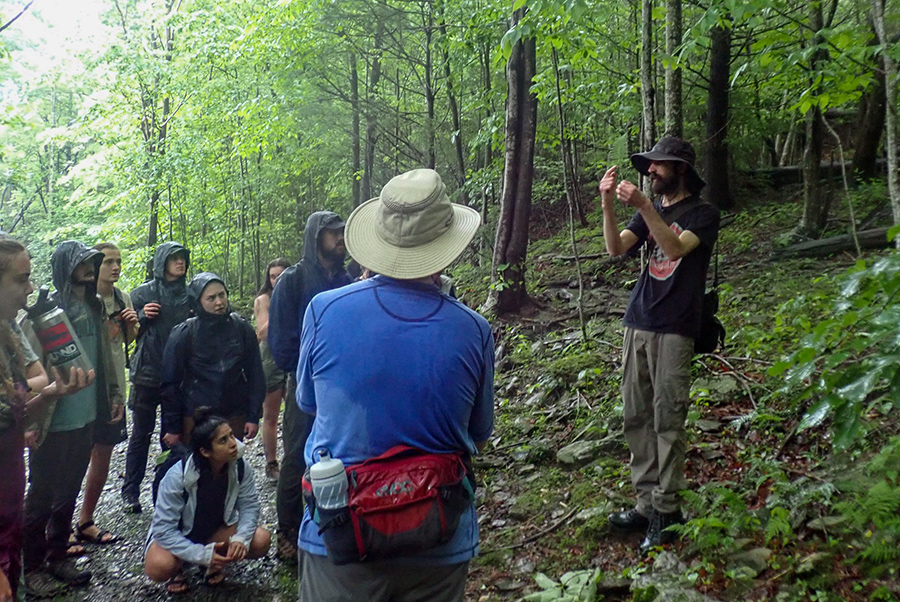 Digital blooms and regional outreach
Over the past 14 years, App State undergraduate and graduate students and faculty have worked to digitize approximately 18,000 of the herbarium's specimens, adding these digital versions to the SouthEast Regional Network of Expertise and Collections (SERNEC) — an online consortium of 233 herbaria in 14 states in the Southeast U.S. Through SERNEC, students, scientists and researchers from all over the world can access images of and information about the digital specimens, at any time.
Plant digitization is an important skill for up-and-coming botanists, and by providing students with this experience, App State is giving them an advantage when applying to graduate schools or entering the workforce, Jenkins said.
He added that such digitization also helps ensure physical plant specimens are not damaged over time due to excessive handling during research, extending the typical 100- to 200-year lifespan of the preserved physical versions.
The herbarium staff also help educate K–12 students across the High Country — as well as local community members — about the region's rich plant life through outreach activities and events, which have included:
Workshops on how to identify plant species.
Presentations on the region's plant populations.
An informational booth at App State's STEAM Expo event.
Georeferencing events through which students learn how to geolocate — or identify the geographical location of — the herbarium's digitized plant specimens.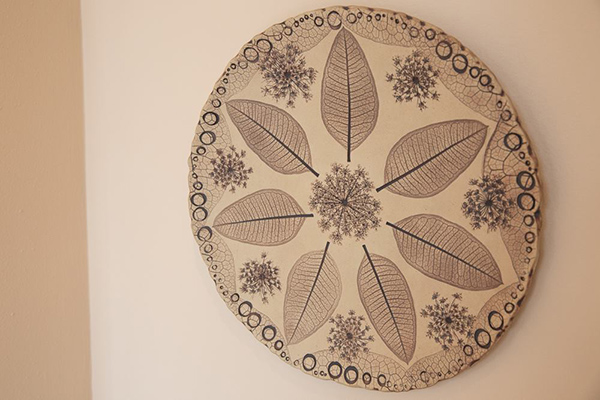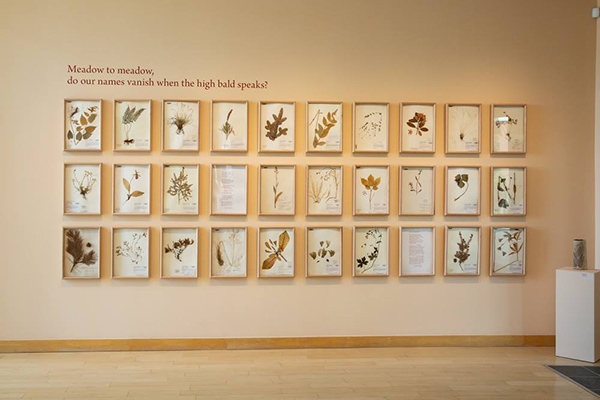 Plans for growth
What are Jenkins' goals for the herbarium? Naturally, to grow — the space for the facility; its collection; the number of digitized specimens; as well as his students' knowledge of and appreciation for both the study of botany and the region's diverse plant inhabitants, he shared.
Jenkins, who said he learned how to be a field botanist at App State, used the herbarium for his studies while a graduate student in App State's Master of Science in biology program. He worked closely with Murrell, who served as the facility's curator until 2017, when Jenkins stepped into the role.
Visit the App State herbarium website for more information on the facility. For questions about the herbarium and its collections, contact Jenkins at jenkinsap@appstate.edu.