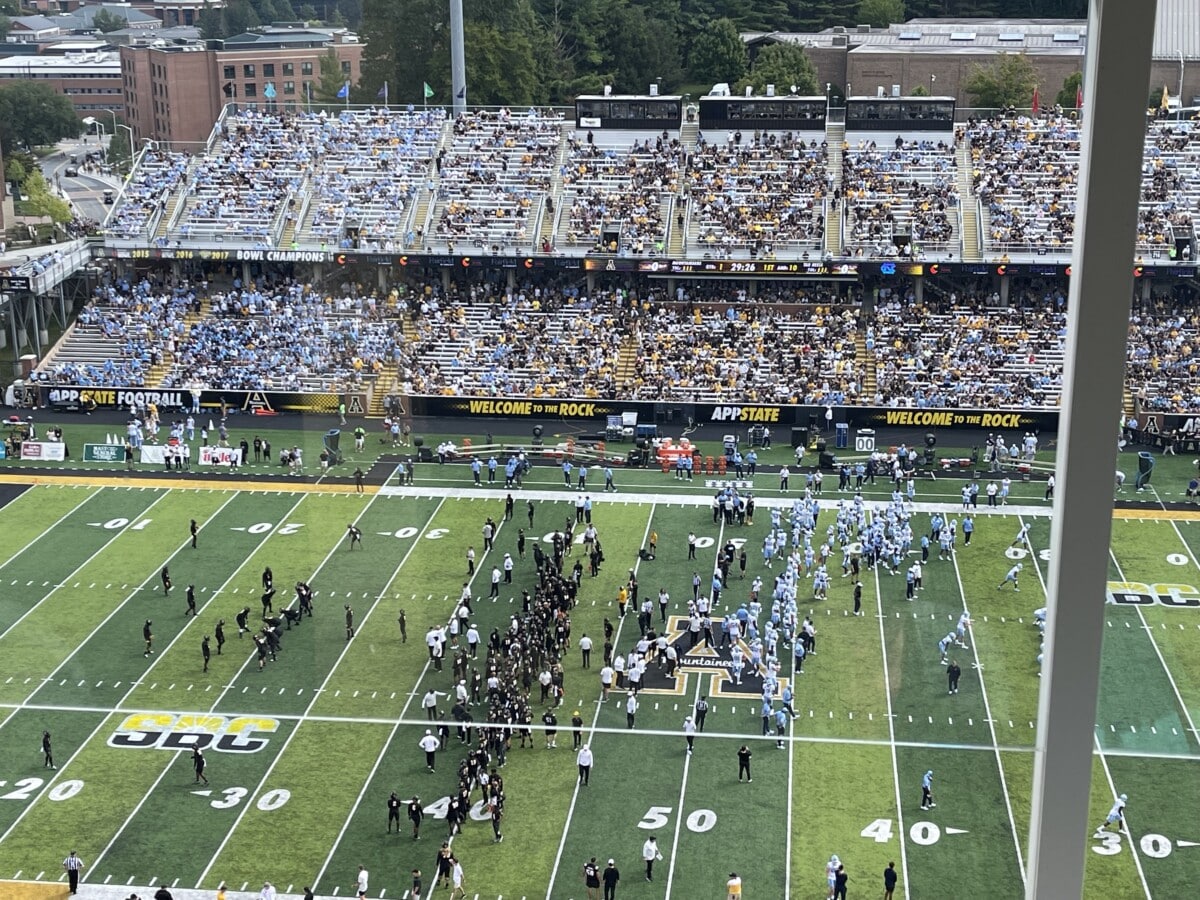 Last Updated on September 3, 2022 6:25 pm
Below are some of the sights and sounds as North Carolina traveled to Boone to take on App State on Saturday, September 3, 2022.
The wild game saw App State miss on two separate two-point conversions in the late stages of the game, the first of which would have won the game and the second that would have tied the game. The North Carolina Tar Heels pulled out the win 63 to 61.
The record-setting crowd of 40,168 not only broke the previous home mark of 35,126 against Wake in 2017, but it saw a combined score of 124 points and a total of 1,231 yards, App State 664, UNC 569.
A full recap article will be published later.