Last Updated on July 22, 2013 5:46 pm
*For more information see this article posted Aug 2, 2013 – http://wataugaroads.com/ncdot-works-to-repair-section-of-194-in-avery-county/*
*Updated Monday July 22, 2013*
As traffic continues to be impacted by the mudslide on highway 194 in Avery County, NCDOT continues to work on the first steps in rebuilding the highway.
Jerry Higgins, communications officer with NCDOT, tells WataugaRoads.com that NCDOT experts in geotechnology, hydro, roadway design have been/continue to examine the area in question to see what has to be done. They do know that the slope will have to be rebuilt and stabilized before the road is rebuilt in the area.
Higgins also adds that:
All roads are built to industry standards, which includes the type of drainage pipes used, shoulder widths, etc.
NCDOT is in the process of writing a contract for the project repairs. Currently there is not an exact time/cost I can give you on the project/contract.
The contract will be put out to bid and, provided the company meets qualifications, the contract will be awarded to the lowest bidder.
Nelson Aerials, a media partner with WataugaRoads.com, captured these photos on Sunday July 21, 2013.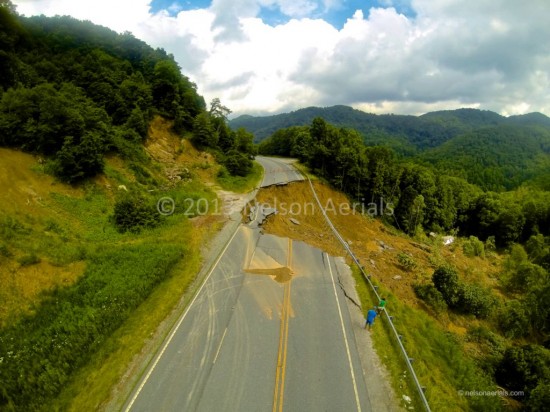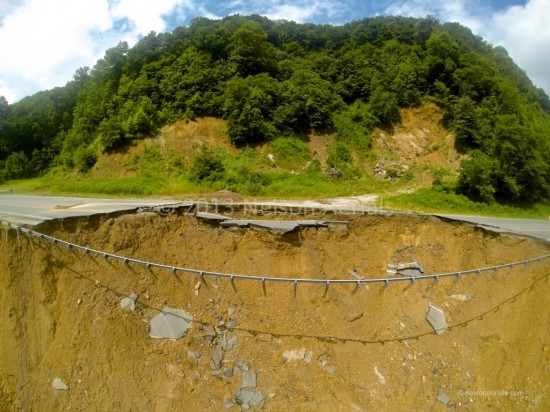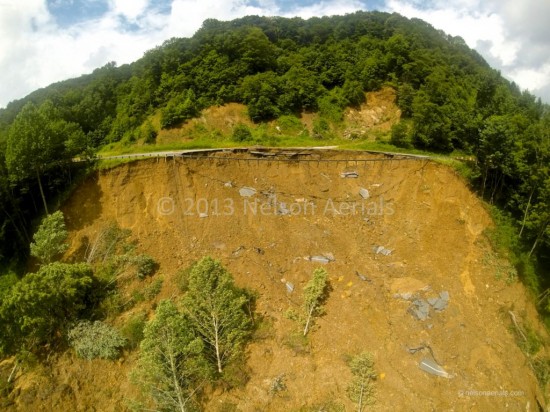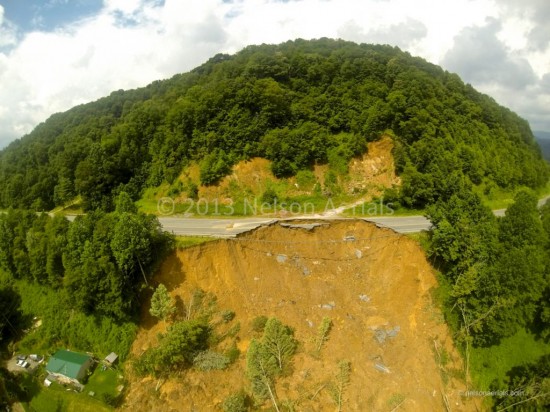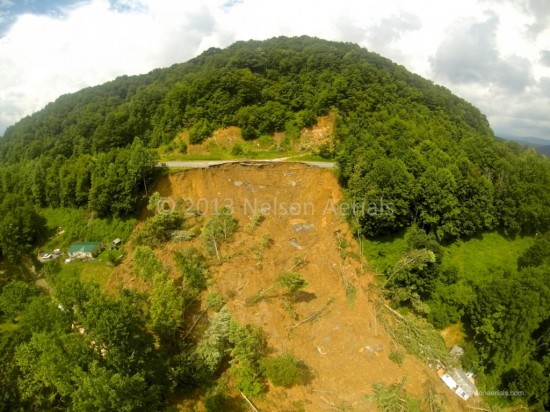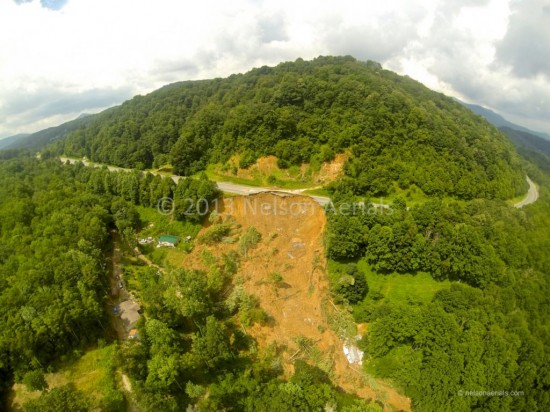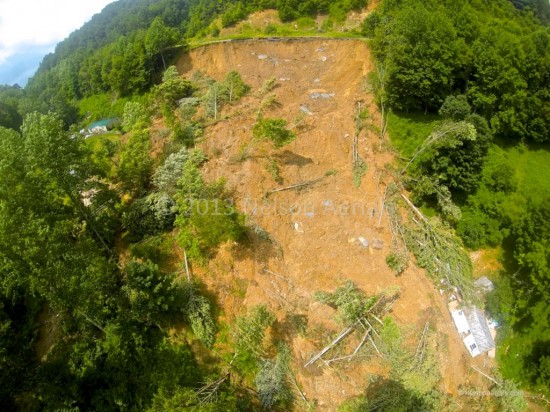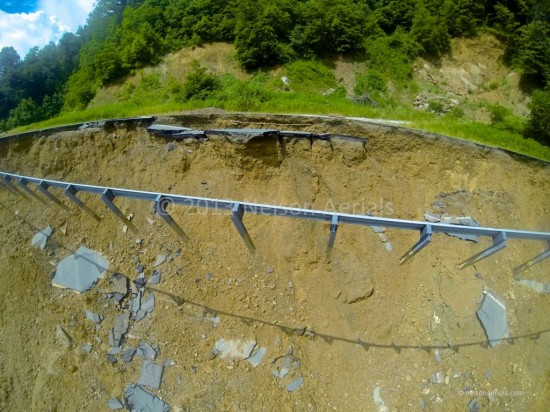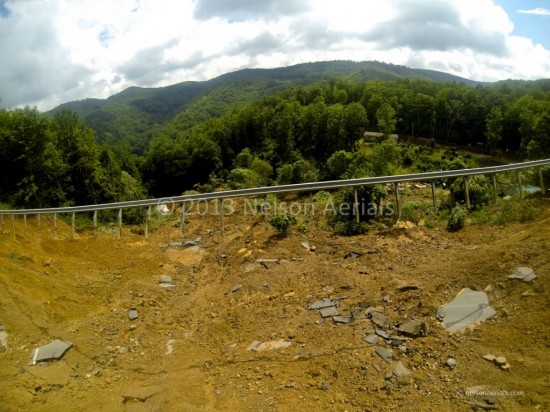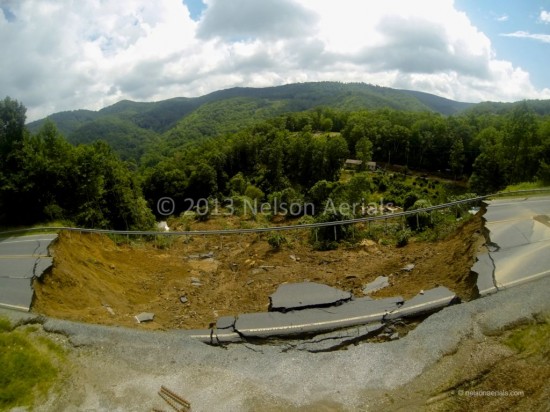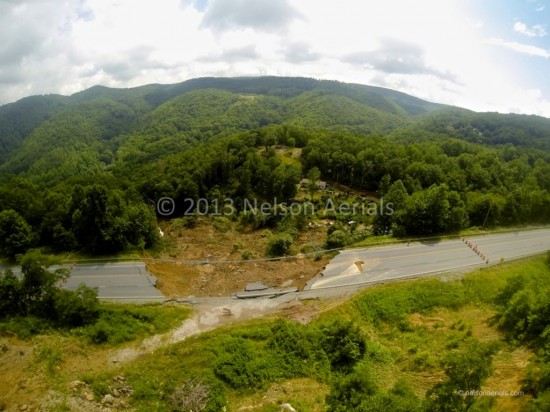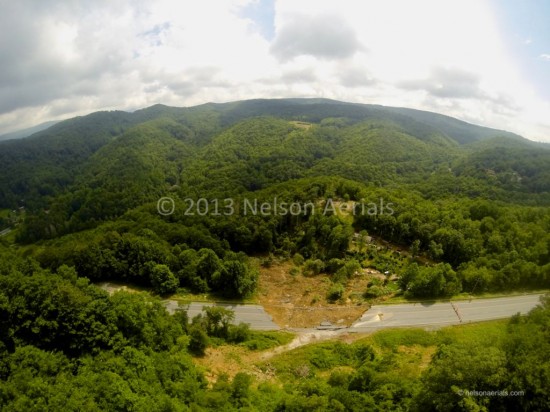 ——————————————————————————————————–
*Original article July 16, 2013*
NCDOT crews have closed N.C. 194 near Newland due to a mudslide taking out all three lanes of the road. A section of the road about 200 feet long and about 150 to 200 feet deep was washed away overnight as a mudslide off the shoulder wore away the road foundation and caused the failure due to the wet conditions from the recent storms.
This section of N.C. 194 is a three-lane road, with two lanes heading northbound just north of Blevins Creek Road (Old N.C. 194). NCDOT crews are currently evaluating the situation to determine the extent of the repairs that are needed to rebuild the road and the slope.
Detours have been set up to get all traffic around the area:
N.C. 194 South: Take U.S.19E South to N.C. 194 North to U.S. 221 North to N.C. 194 North.
N.C. 194 North: Take N.C. 181 South to N.C. 105 North to N.C. 184 West to N.C. 194 South.
Video from WSOC TV

Video from WCNC TV

Video from WJHL TV 11
WJHL-TV: News: Weather, and Sports for Johnson City, TN
Photos via facebook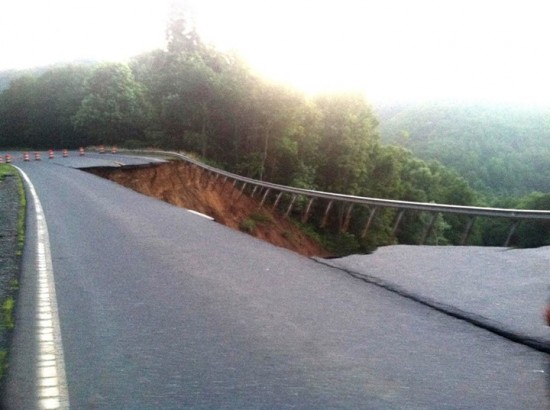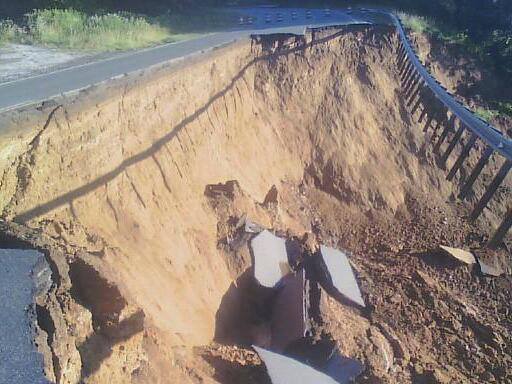 Photos from WJHL TV11