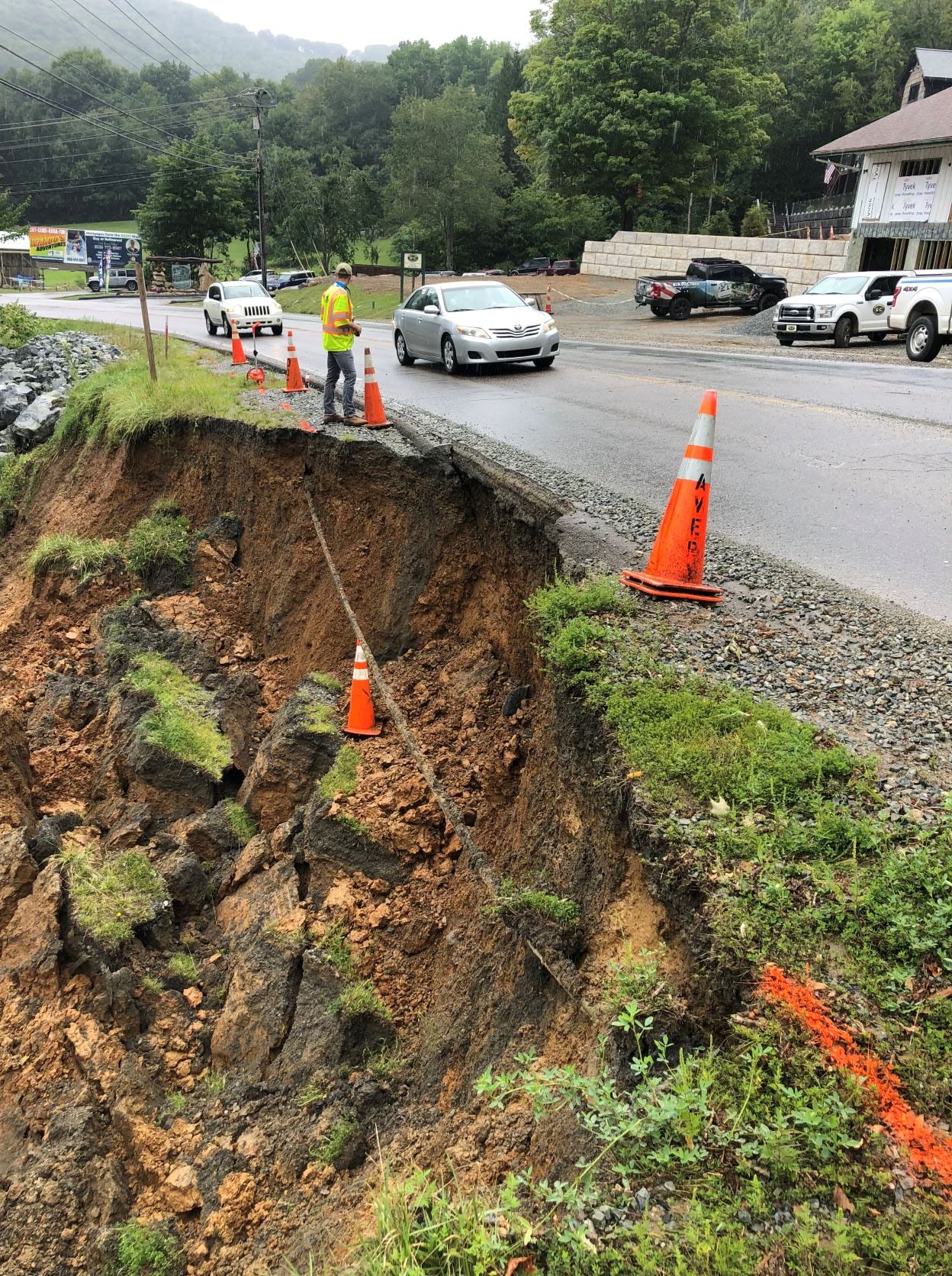 Last Updated on August 24, 2021 8:25 am
UPDATE Tuesday August 24 – Be advised that 184 just below Food Lion is going to be closed each day for approximately the next 2 weeks from 7am to 7pm each day. Please follow the detour signs and allow extra time for the extra traffic in these areas.
---
UPDATE Friday morning – The section of road is down to one lane with flag persons in the area, according to social media reports.
---
Thursday, August 19, 2021 3:50 pm – A section of road in Banner Elk is expected to be down to one lane after erosion from the series of storms on Tuesday.
"Due to the severe weather causing bank erosion along 184/Tynecastle Hwy., DOT will be taking the road to one lane as early as this afternoon, August 19th, between Food Lion and the mountain coaster." according to a Facebook post by The Village of Sugar Mountain.
"By Saturday or Sunday, the road is likely to be closed with detours in place. Please avoid this area at all costs." the post goes on to say.