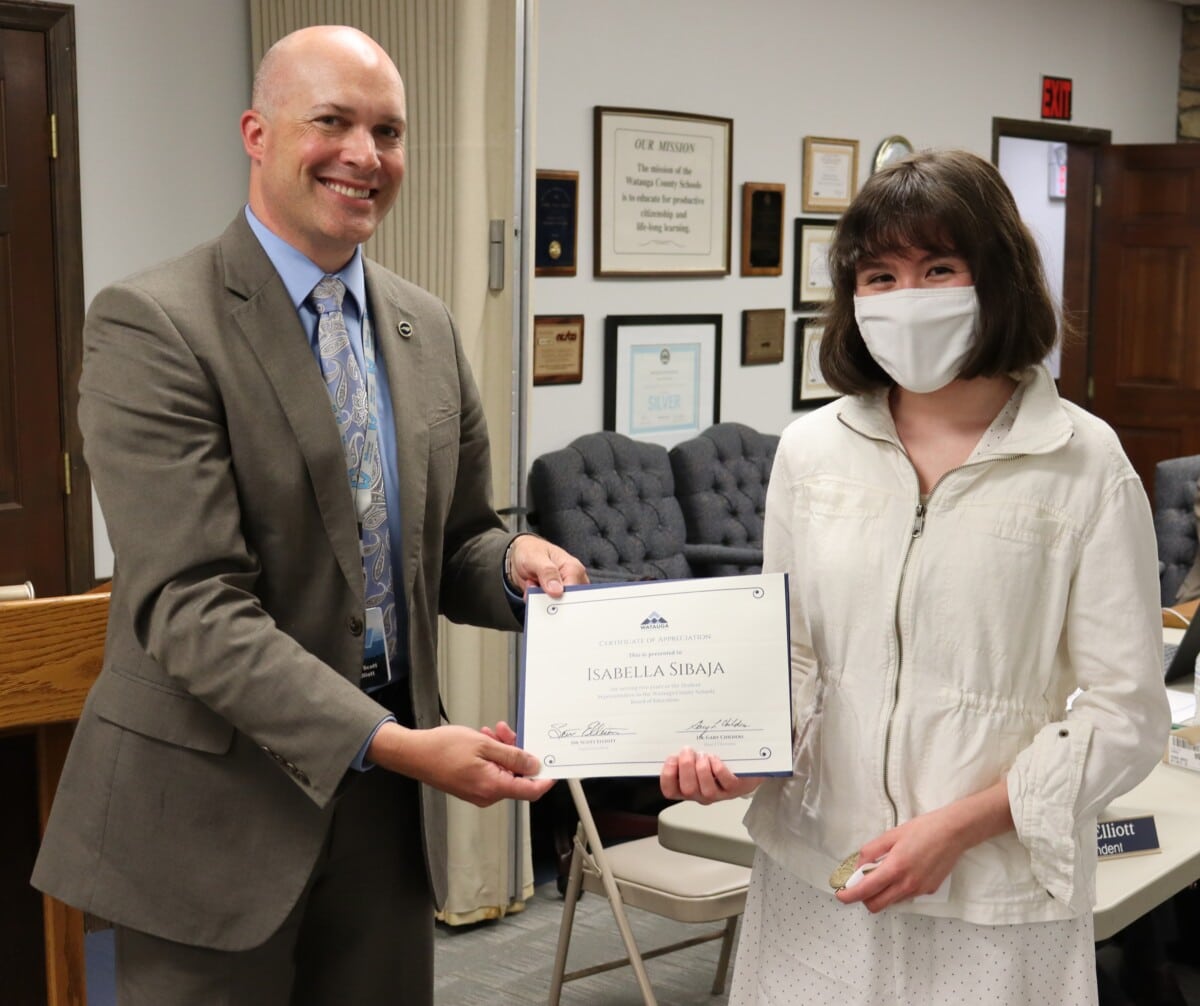 Last Updated on May 24, 2022 4:46 pm
BOONE — During its May meeting, the Watauga County Board of Education honored outgoing Senior Student Board Representative Isabella Sibaja for her work on the school board over the past two years.
Superintendent Scott Elliott thanked Sibaja for her work on the board over a particularly difficult pair of school years.
"During her time with the board, Ms. Sibaja brought different strengths and unique perspectives to our work," Elliott said. "She led with excellence through two tumultuous years and found creative ways to help students adjust to the many changes and difficulties we faced throughout the COVID-19 pandemic."
Elliott announced that Sibaja had been accepted and was planning to attend Princeton University in the Fall.
The Watauga County Board of Education is home to two representatives from the student body each year, a Junior and Senior from Watauga High School. The student board reps are selected after an application and interview process with members of the board. Each month, they are responsible for presenting a report to the board on events and issues at WHS, and serve as a liaison between middle and high school students and the school board.
Isabella Sibaja accepts a certificate from Superintendent Scott Elliott recognizing her work with the Board of Education.