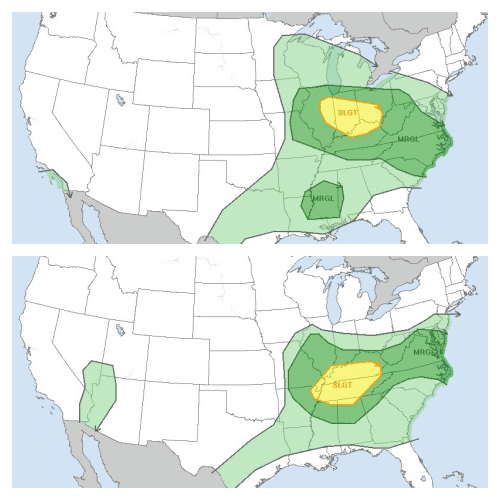 Last Updated on April 6, 2020 8:08 am
Thunderstorms, some possibly strong, will be the weather story for the first part of the week.
The National Weather Service (NWS) Storm Prediction Center has placed the High Country, along with a large portion of the state and region, in the Marginal Risk for severe storms for Tuesday and Wednesday.
The main threat from any strong to severe thunderstorms will be quarter-sized or larger hail and damaging wind gusts, according to NWS.
Any storms that form are expected to be during the afternoon and evening.