Last Updated on February 14, 2015 11:28 am
Sunday Feb 15
Air temp 1 above, wind chill – 25 just before 7am in Boone. Peak wind gust so far of 62mph at 4:35am.
7:06am – per incoming reports, main & secondary roads are snow covered across the county.
91 power outages in Watauga at 7:10am.
933 power outages at 9:34am.
98 mph wind on Grandfather Mountain on Saturday
Peak Wind gust of 62mph in Boone on Sunday morning.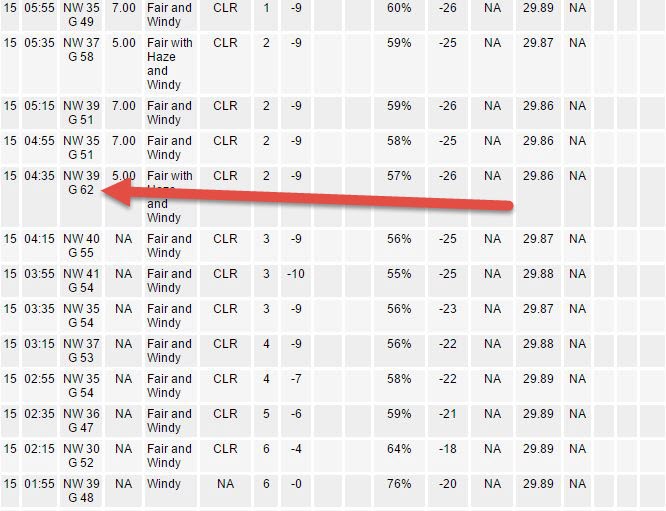 11:25am – According to incoming reports, roads across the county continue to be at least partially snow covered, with blowing snow and high winds still a factor. Roads around Boone also continue to be slick per reports.
11:30am – Unofficial snowfall amounts during the past 27 hours from the National Weather Service:
Boone 2 inches, Ashe County – Lansing 1.5, Jefferson 1 inch.
2:57pm – Wreck on 421 South near the Wilkes County line. Caution should be taken as that small stretch of road is shaded and it is icy.
Some of the roads I checked late this afternoon pic.twitter.com/6JqNhs4Gig

— Scott Elliott (@scottelliott_nc) February 15, 2015
Saturday February 14
4:54pm – light accumulation starting to occur on gravel roads. Main roads and secondary roads are still clear at this time.
7:41pm – getting some incoming reports of scattered slick spots. White out conditions in Deep Gap.
8:10pm – getting more reports of main roads throughout the county becoming slick. Caution is advised if you do have to travel.
8:40pm – most main roads are either totally or at least partially snow covered per incoming reports.
Caution is advised traveling tonight and overnight.
9pm – Many snow covered and slick roads per incoming reports. Travel overnight not advised due to high winds and dangerous wind chills.
---
High Wind Warning in effect from 4pm until 9am Sunday. Wind Chill Warning in effect from 11pm until 12noon Sunday. Winter Weather Advisory in effect from noon until 5am Sunday.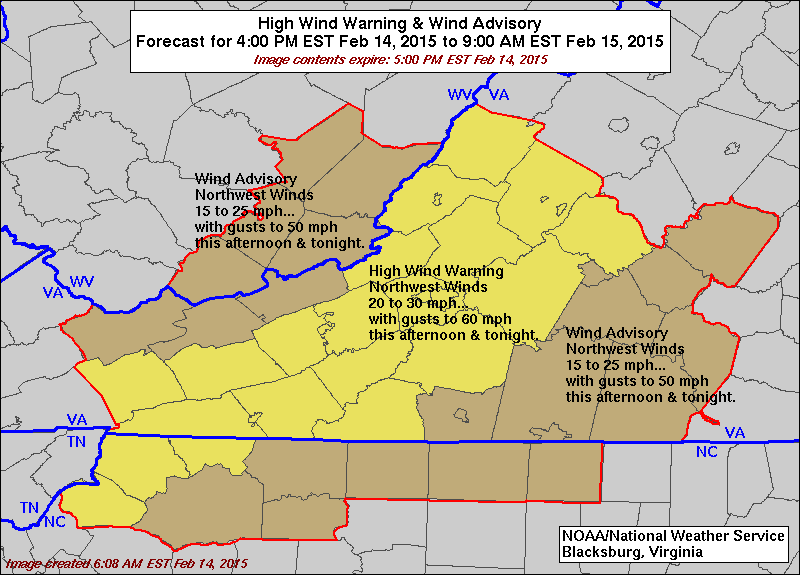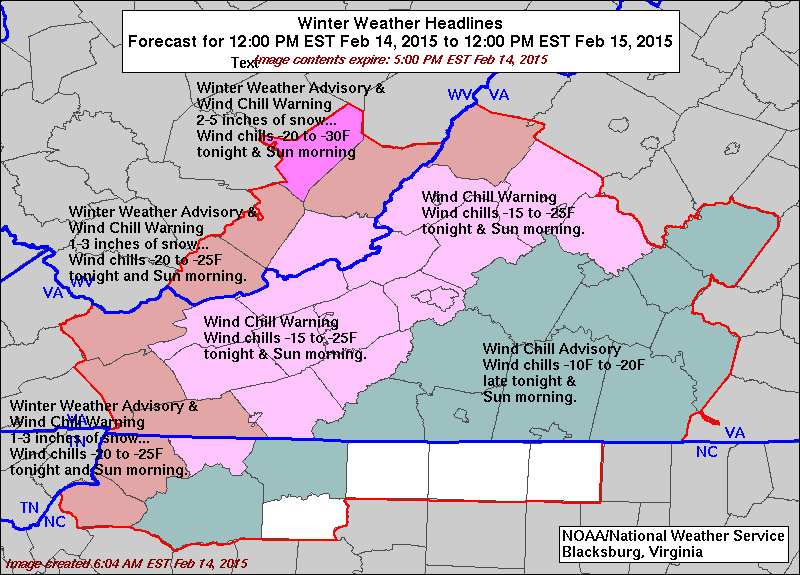 Graphics: NWS