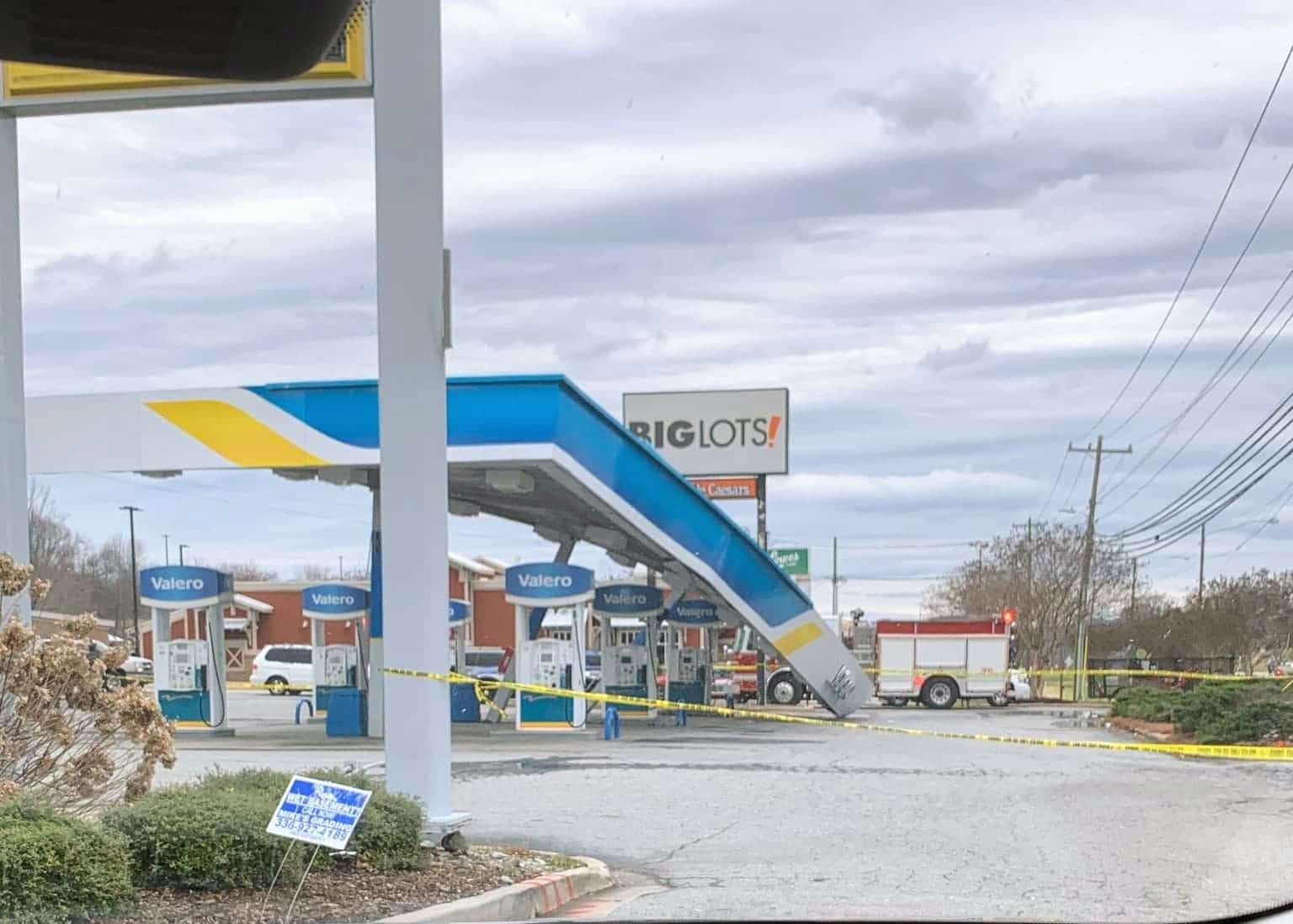 Last Updated on March 12, 2022 4:44 pm
A roof collapsed on pumps at a Wilkesboro gas station Saturday morning.
The collapse, at the Valero gas station on Highway 421, occurred around 10:30 am during high winds. Reports from the area noted a couple of 35 mph gusts had been recorded, but high winds had been constant.
Authorities with the Wilkesboro Police Department told WXII TV that there were no injuries or damaged vehicles. It was not known at the time if the cover had any preexisting conditions that could have also lead to the collapse.
Photo: Haley Bell