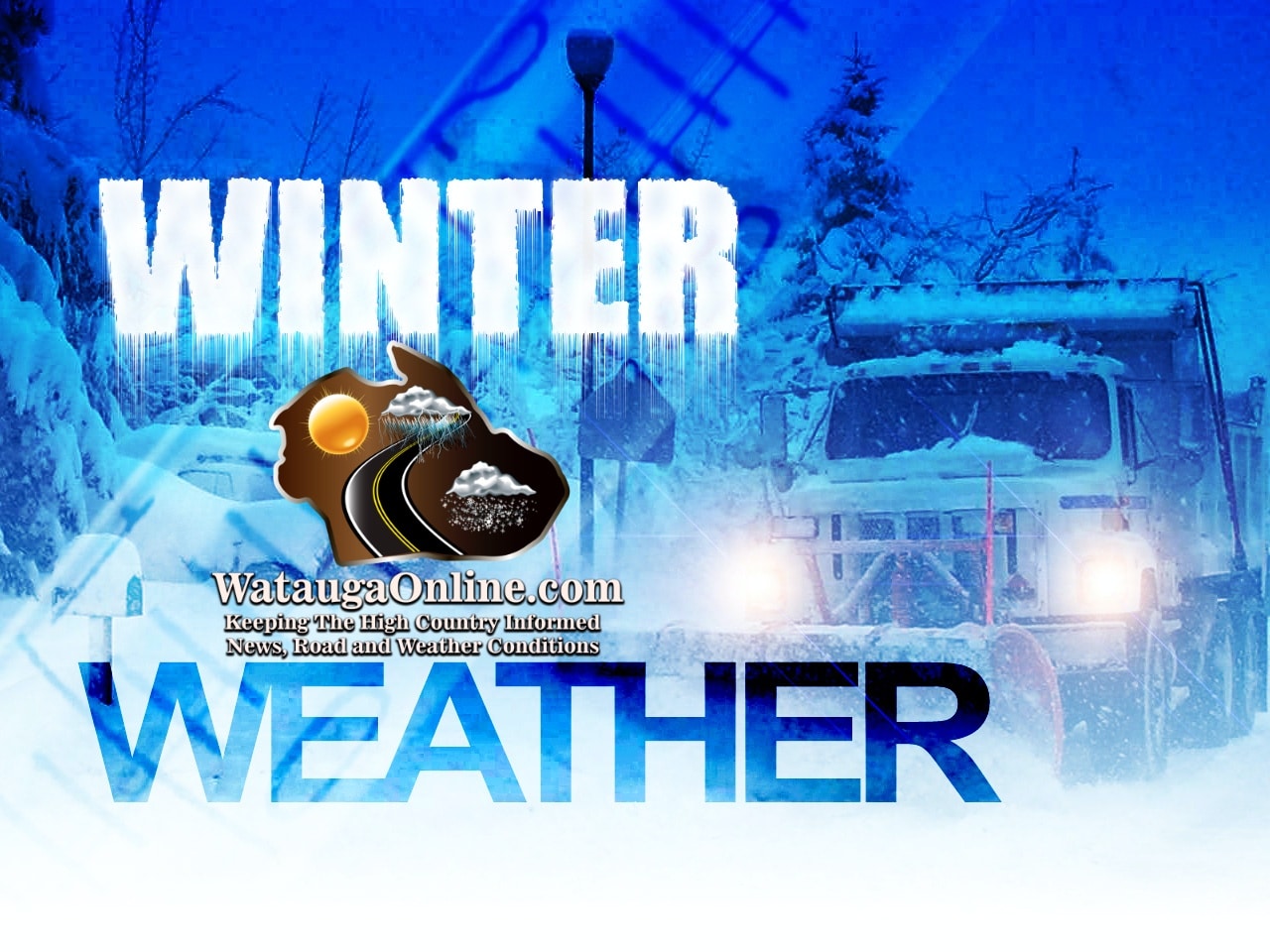 Last Updated on January 23, 2020 3:30 pm
UPDATE Thursday, January 23, 3:30 pm – A Winter Weather Advisory and Wind Advisory have been issued starting at midnight tonight. More information at this link.
The next round of winter weather is expected to move into the High Country starting late tonight.
From the Thursday Hazardous Weather Outlook from the National Weather Service (NWS), " Locally hazardous travel is possible late tonight. A period of freezing rain or sleet is possible late tonight. Any accumulation
is expected to be light with limited impact."
The outlook goes on to mention that winds will increase at the higher elevations.
Friday morning could see a mix of weather, possibly begining as sleet or freezing rain. Ice accumulation up to a tenth of an inch is possible.
Friday afternoon could see moderate to heavy rain which could lead to localized flooding, per NWS. Rain could turn back to snow on Friday night with lows in the mid 30s.
Snow showers are forecast for Saturday morning and lasting through the afternoon. Wind gusts up to 40 mph will also be possible. The current forecast calls for snow showers to end Saturday evening.
Conditions are expected to be mostly cloudy Sunday through Monday night. Highs in the upper 30s to lower 40s. Lows in the upper 20s.