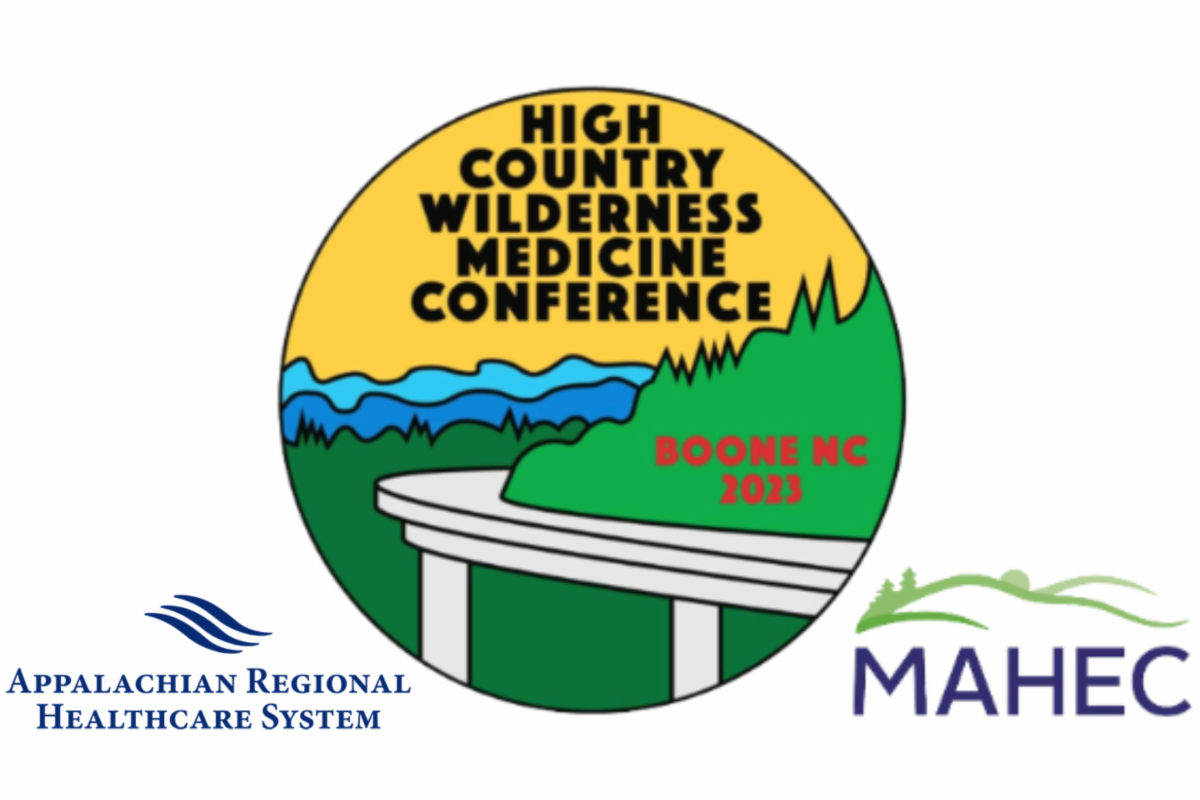 Last Updated on July 17, 2023 9:43 am
Boone, N.C., July 14, 2023 – From mountains to lakes, ski slopes to waterfalls, and everything in between, the High Country has always drawn us to explore, experience, and to be immersed in the beauty of nature. Our rolling mountains welcome people from far and wide and provide endless opportunities for adventure. Unfortunately, more opportunities for adventure can translate to higher incidences of injuries, illnesses, and traumas.
Recognizing the need in our community, our resident doctors are set to host the inaugural Wilderness Medicine Conference August 5th-6th at the Valle Crucis Conference Center. The conference is open to all – including physicians, residents, PAs, NPs, nurses, students, and more.
"As physicians and local leaders, we have chosen to serve our community through improving access to medical care for everyone, not just in the office, but as far reaching as in the wild," says Dr. David Brendle, Associate Program Director of the Boone Rural Family Medicine Residency Program. "We hope this conference can bring new ideas and innovation to the High Country, as well as opportunities to network and learn about practicing medicine in resource-sparse environments."
What is Wilderness Medicine?
"Wilderness Medicine is the development of knowledge and skills used to render medical aid in rugged, remote, and resource-limited environments," says third year resident, Dr. Connor Brunson. "This makes training in wilderness medicine relevant for anyone who spends time outside—whether it's kayaking, skiing, hiking, hunting, fishing, swimming, trail running, mountain biking, or rock climbing, if your access to medical support is limited, you need to know how to manage injuries, treat pre-existing medical conditions, and prepare for the unexpected."
Wild things can – and do – happen in the High Country. "Even just a short hike on the Blue Ridge Parkway can be surprisingly hard to access for medical personnel, and it can certainly take a long time to get help – especially if you don't have cell service," says Brunson. "With the diverse range of outdoor activities local to our area, I think it's extremely important for anyone and everyone to have knowledge of how to help if someone they're with is injured in a remote area."
Docs gone wild
At the heart of the Wilderness Medicine Conference is David Brendle, DO. Brendle is a family medicine physician at AppFamily Medicine and the Associate Program Director of the MAHEC Boone Rural Family Medicine Residency (FMR) Program. "Enjoying the outdoors through trail running, mountain biking, hiking and skiing has always fed my soul," says Brendle, pictured at the Everest Base Camp in Nepal. "After becoming a physician, I felt a responsibility in gaining knowledge specific to medical care in austere environments. Over the years I have actively sought out training specific to wilderness medicine through the Wilderness Medicine Society."
Brendle, along with 13 resident family medicine physicians, created the High Country Wilderness Medicine conference to support and equip individuals in our community with resources, tools, and training for medical care in austere environments. "Given the Boone Rural FMR program's location in our wonderful Town of Boone we felt it was important to offer Wilderness Medicine specific education to our resident physicians. In addition, community outreach is an important aspect of the residency program. The High Country Wilderness Medicine conference is the culmination of both of these efforts," says Brendle.
Whether you are simply interested in the outdoors, or wish to make wilderness medicine the focus of your career, this conference can benefit you. "The skills I've developed in Wilderness Medicine has made me more confident when I'm spending time outdoors, and I'm glad to know I can help if something goes wrong," says Brunson.
For registration and more information, visit https://hcwmc.com/.