Last Updated on February 6, 2013 1:04 pm
You can still see plenty of snow left on the ground from the storm last week. Here's a look at snow depth across the region from Thursday January 31 to Wednesday February 6.
Images from the National Weather Service National Operational Hydrologic Remote Sensing Center Click on any image for a larger view.
Thursday Jan 31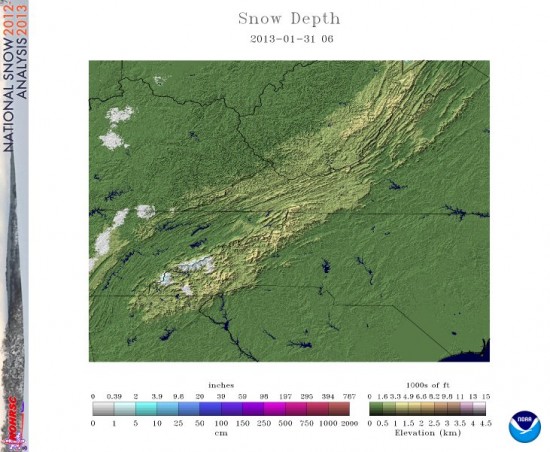 Friday Feb 1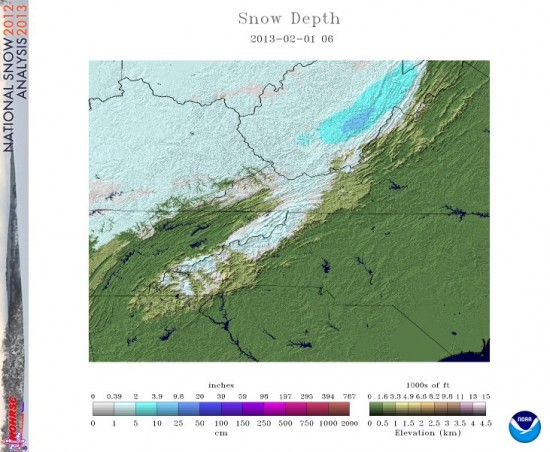 Saturday Feb 2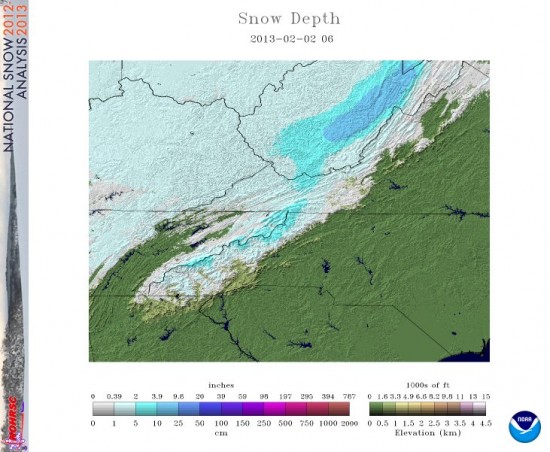 Sunday Feb 3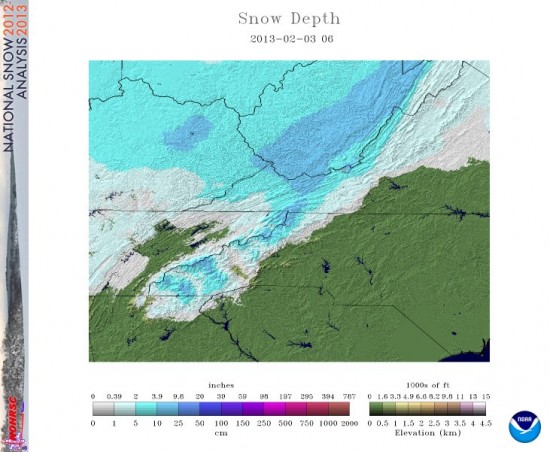 Monday Feb 4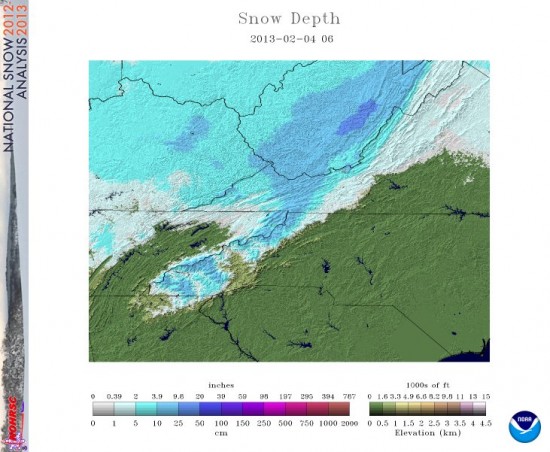 Tuesday Feb 5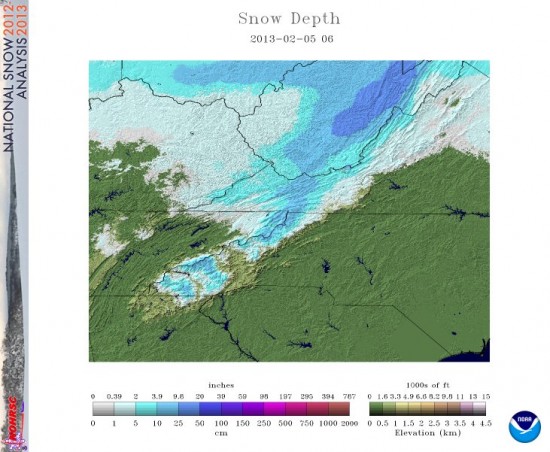 Wednesday Feb 6