Last Updated on November 16, 2011 8:57 am
This week is shaping up to be an interesting one to say the least. In the High Country temperatures have been warm enough for short sleeves and shorts the last couple of days. All that changes today as rain moved in last night. The National Weather Service forecast calls for 100% chance of rain today, 80% tonight and 40% for Thursday. Along with the rain much cooler conditions will be the story for the High Country. Highs on Thursday and Friday are only forecast to be in the 40s with lows in the 20s.
For those in the foothills and points east a tornado threat lingers today. Below is the map from NOAA outlining the possibilities.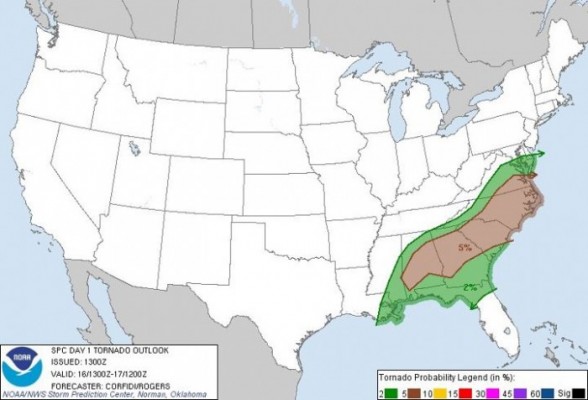 Here is the graphic for the possibilities of damaging winds