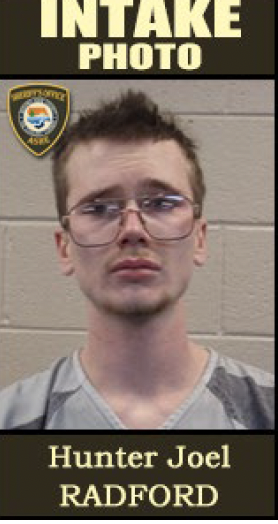 Last Updated on August 18, 2023 8:24 am
Jefferson N.C. – On Monday, July 31, 2023, Hunter Joel Radford pled guilty in Ashe County Superior Court after a 2022 interaction with law enforcement led to the discovery of illegal narcotics. 
On Wednesday, January 19, 2022, Ashe County Sheriff Deputies and the NC Highway Patrol initiated a stop on a vehicle in Glendale Springs, NC. During the traffic stop, officers located 40 grams of Fentanyl, an illegal schedule II narcotic in NC. Fentanyl is known for its ability to cause overdoses with minimal amounts. A search warrant was also executed on Radford's residence, where detectives located; an additional 32 grams of Fentanyl, several pounds of Marijuana, firearms, and US Currency.
Fentanyl is known to be 50 times more potent than heroin and 100 times stronger than morphine.1 "Lethal doses are known to be as small as 2 milligrams; the 72 grams of Fentanyl from this case is estimated to be lethal to approximately 36,000 individuals. We are very thankful and appreciative of our District Attorney's office, which spent countless hours handling this case. It's nice to know that when it comes down to it, we can protect more citizens by ensuring these individuals are not on our streets". Sheriff Howell
Hunter Joel Radfords original charges in 2022 included three counts of Trafficking Opium or Heroin. Radford pleaded guilty to one count of Trafficking Opium or Heroin and one count of Attempted Trafficking Opium or Heroin. Monday, Radford was sentenced to 13.5 years in prison for these charges and a $100,000 fine as a civil judgment.