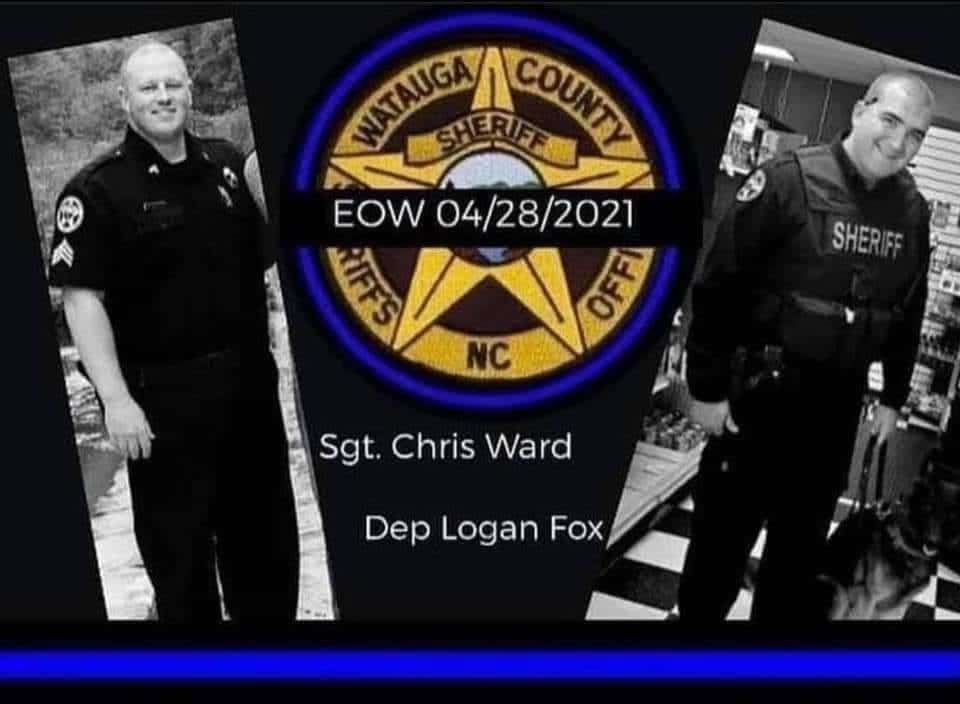 Last Updated on May 2, 2021 6:02 pm
Video of the procession as it traveled under the Blue Ridge Parkway bridge on highway 421 in Deep Gap. Video: Kenneth Reece/WataugaOnline.com
---
Boone Police has announced that a processional will take place today to bring the bodies of K-9 Deputy Logan Fox and Sgt. Chris Ward back from Winston Salem to Boone.
The route will be 421 into downtown Boone, turn right onto Water Street to Queen Street to Austin & Barnes Funeral Home.
Below is the statement:
Our brothers will be coming home today. Processional will be from Winston Salem to Boone, starting at 1pm. Services to be announced at a later time. Thank all of you for the overwhelming outpouring of support and love to our Law Enforcement family and the families of those lost. Please continue to pray for everyone, that our community will be strong and unified in the days ahead.