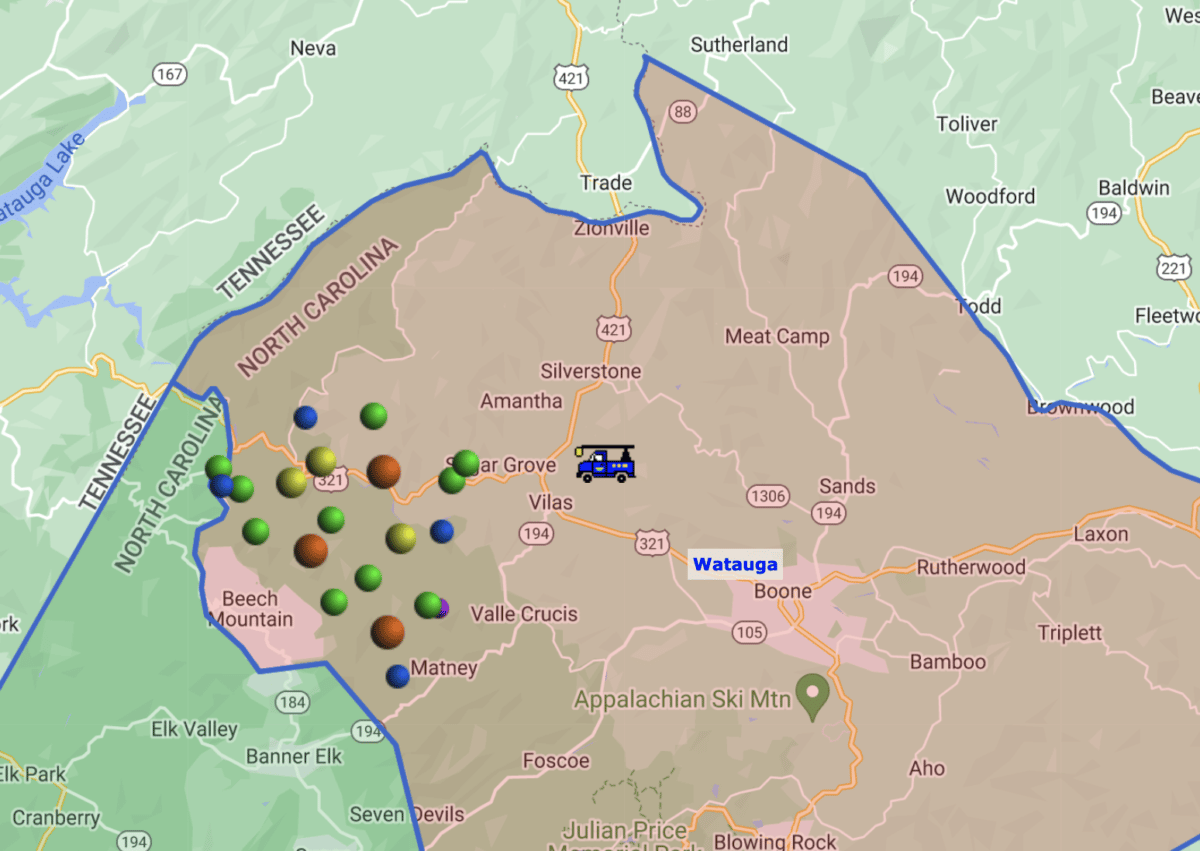 Last Updated on February 10, 2023 9:48 am
A number of power outages are occurring in the western end of the county this morning The outages are due to a traffic accident, on highway 321 in Cove Creek, leading to a broken power pole according to Blue Ridge Energy. Crews are on the scene making repairs.
Screen shot of Blue Ridge Energy outage map, 952 outages at 9:17 am.