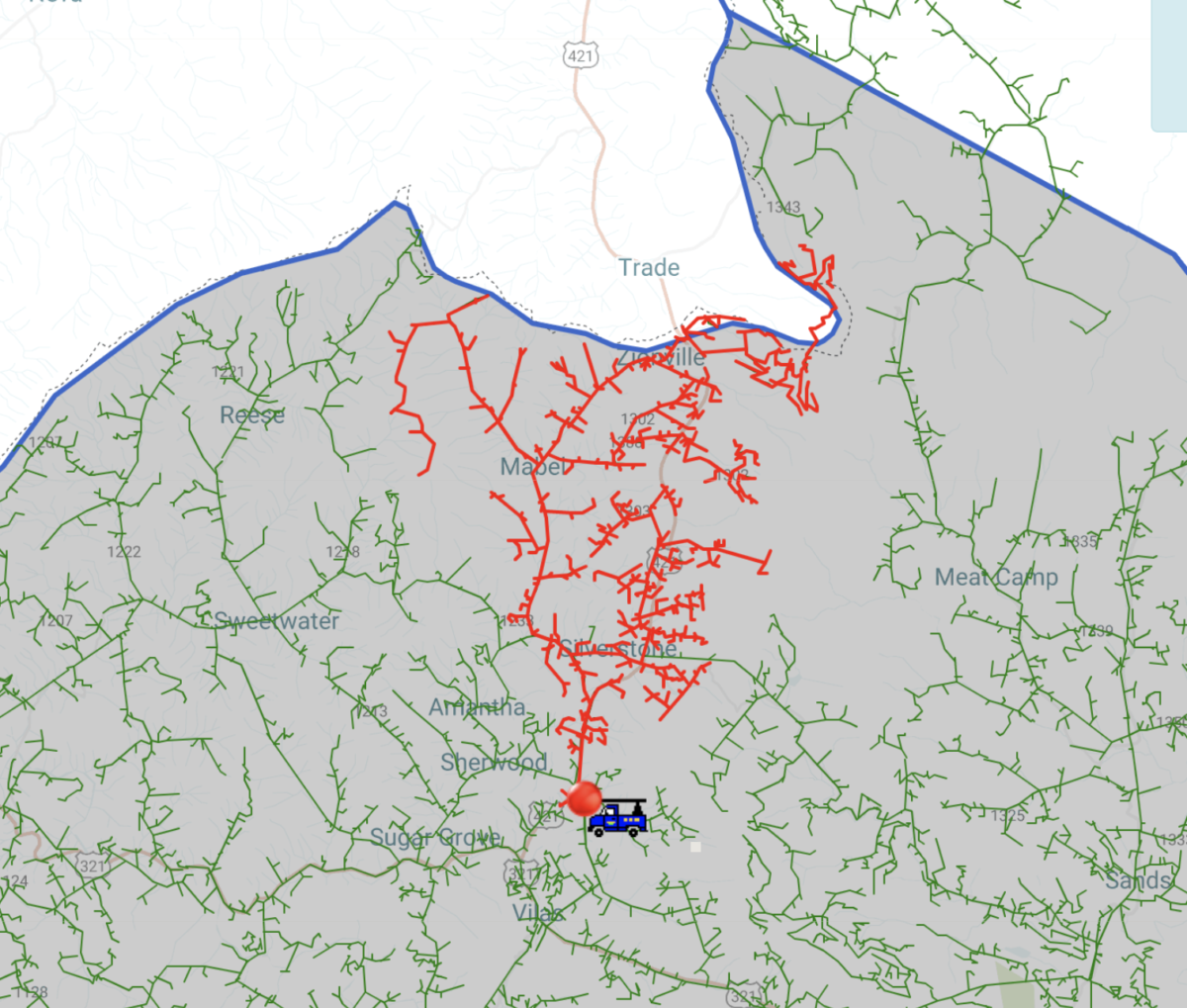 Last Updated on April 18, 2023 8:26 am
Update a broken power pole led to the outages according to Blue Ridge Energy.
1,342 Blue Ridge Energy members without power in Watauga as of 2:54 pm. The cause as of publishing this article was not yet known, though there have been high winds in the area all day.