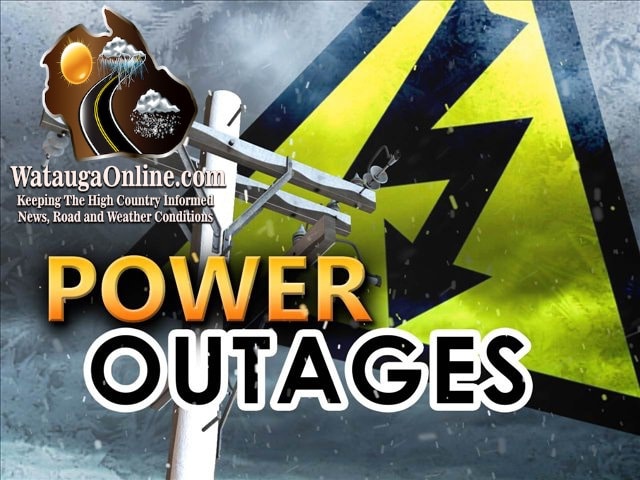 Last Updated on October 7, 2021 12:13 pm
A fallen tree broke a power pole and caused power outages in portions of Watauga County on Thursday morning.
The outages began just before 7 am and were still ongoing as of noon. At the height of the outages 364 Blue Ridge Energy members were impacted in the Bamboo Road and Friendship Church Road areas. That number was down to 108 members at noon as Blue Ridge Energy crews continued restoration work.
Screenshot of Blue Ridge Energy outage map at 7:01am