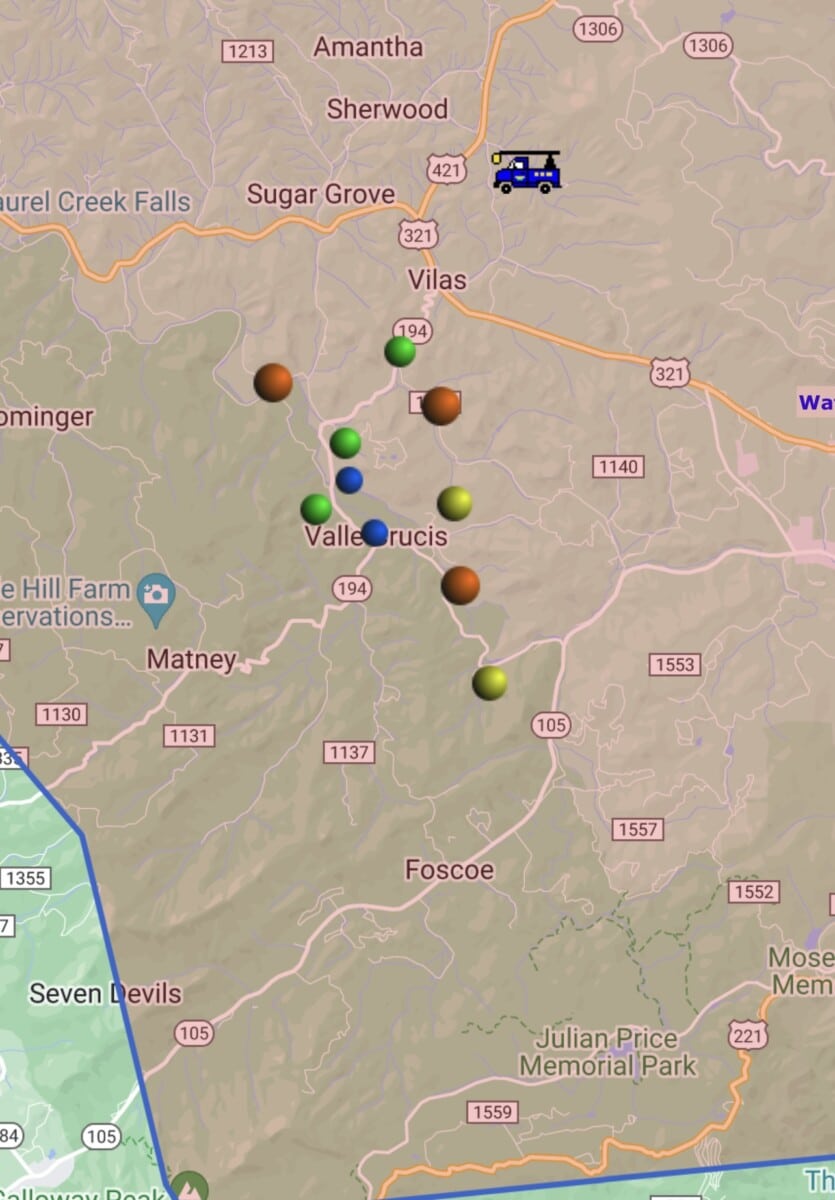 Last Updated on September 7, 2022 9:01 am
Portions of Watauga County were impacted by separate power outages on Monday.
1,051 Blue Ridge Energy members were affected as the outage occurred in several locations, according to Renee Whitener with Blue Ridge Energy. The locations were Sherwood, Valle Crucis, Watauga River, and Bamboo areas.
Of the above number, 981 Members were affected from circuit outage in the Valle Crucis area beginning at 3:31 am until 4:22 am due to live tree fall
The outages, which involved 9 locations in total, began at 3:31 am and ended at 10:01 pm. The longest outage was 3 hours and 25 minutes with live tree fall the cause.