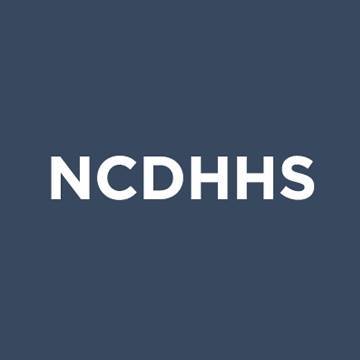 Last Updated on August 28, 2023 1:17 pm
The North Carolina Department of Health and Human Services has become aware of a potential scam targeting Food and Nutrition Services beneficiaries. Within the last four days, at least 650 Electronic Benefits Transfer (EBT) cards have been compromised statewide, and more than 7,000 cards have been identified as potentially compromised.
The suspected scammers appear to be targeting FNS beneficiaries by calling or texting them and asking for personal data and/or their PIN numbers, which are being used to steal money from the beneficiaries' EBT cards.
Out of an abundance of caution, the potentially compromised cards have been cancelled and replacement cards have been issued to beneficiaries of FNS. It can take up to three to seven business days for FNS beneficiaries to receive their new EBT cards.
Replacement benefits for stolen electronic benefits will be issued through a process that will launch on Monday, Aug. 28, 2023. FNS beneficiaries who had benefits stolen from their accounts will need to complete, sign and submit the Affidavit of Stolen Benefits, (DSS-8644): Affidavit For Stolen Benefits, to the county DSS agency in order to have their benefits reimbursed.
If you receive email or texts from someone asking for EBT card information or your PIN, please do not respond. Neither county DSS offices nor NCDHHS will ever ask for this information using email or unsecure text message.
If you receive email or texts from someone asking for EBT card information or your PIN, please do not respond. Neither county DSS offices nor NCDHHS will ever ask for this information using email or unsecure text message.
As a reminder, NCDHHS recommends that households take the following steps to keep their EBT card/account secure:
Check your EBT account regularly for unauthorized charges. You can check your balance and/or replace a lost or stolen EBT card by visiting www.ebtedge.com, using the EBT Edge mobile app or contacting the North Carolina EBT Call Center at 1-888-622-7328.
Check card reading machines in stores to make sure there is nothing suspicious overlayed or attached to the card swiper.
Contact law enforcement to report the stolen benefits.
Call the EBT Call Center at 1-888-622-7328 to request a new EBT Card at no cost. Note: the new card will not contain funds that were stolen from the previous card.
Select a "difficult" PIN (not 1234 or 4444). While this may not prevent card skimming, it is a recommended safety practice.
If you suspect card skimming, freeze your EBT card so that fraudulent purchases cannot be made using your card.
Change the PIN to the EBT card regularly using a new number each time.
Block out-of-state and online purchases from their EBT Edge accounts or the mobile app.
El Departamento de Salud y Servicios Humanos de Carolina del Norte se ha dado cuenta de una posible estafa dirigida a beneficiarios de los Servicios de Alimentos y Nutrición (FNS, por sus siglas en inglés). En los últimos cuatro días, al menos 650 tarjetas de Transferencia Electrónica de Beneficios (EBT, por sus siglas en inglés) se han visto comprometidas en todo el estado, y más de 7,000 tarjetas han sido identificadas como potencialmente comprometidas.
Los presuntos estafadores parecen dirigirse a los beneficiarios de FNS llamándolos o enviándoles mensajes de texto y pidiéndoles datos personales y/o sus números de identificación personal (PIN, por sus siglas en inglés), que se utilizan para robar dinero de las tarjetas EBT de los beneficiarios.
Por precaución, las tarjetas potencialmente comprometidas han sido canceladas y se han emitido tarjetas de reemplazo a los beneficiarios de FNS. Los beneficiarios de FNS pueden tardar de tres a siete días hábiles en recibir sus nuevas tarjetas EBT.
Los beneficios de reemplazo por beneficios electrónicos robados se emitirán a través de un proceso que se lanzará el lunes 28 de agosto de 2023. Los beneficiarios de FNS a los que se les robaron beneficios de sus cuentas deberán completar, firmar y enviar la Declaración Jurada de Beneficios Robados, (DSS-1678sp): Declaración Jurada para solicitar reemplazo de beneficios, a la agencia DSS del condado para que se les reembolsen sus beneficios.
Si recibe correos electrónicos o mensajes de texto de alguien que solicita información de la tarjeta EBT o su PIN, no responda. Ni las oficinas de la División de Servicios Sociales (DSS) del condado ni el NCDHHS solicitarán esta información por correo electrónico o mensaje de texto no seguro.
Como recordatorio, NCDHHS recomienda que los hogares tomen las siguientes medidas para mantener su tarjeta/cuenta EBT segura:
Revise su cuenta de EBT regularmente para ver si hay cargos no autorizados. Usted puede consultar su saldo y/o reemplazar una tarjeta EBT perdida o robada visitando https://www.ebtedge.com, utilizando la aplicación móvil EBT Edge o comunicándose con al centro de llamadas EBT de Carolina del Norte al 1-888-622-7328.
Revise las máquinas lectoras de tarjetas en las tiendas para asegurarse de que no haya nada sospechoso sobrepuesto o conectado al lector de tarjetas.
Comuníquese con las autoridades para denunciar los beneficios robados.
Marque al centro de llamadas de EBT al 1-888-622-7328 para solicitar una nueva tarjeta EBT sin costo. Aviso: la nueva tarjeta no contendrá fondos robados de la tarjeta anterior.
Seleccione un PIN "difícil" (no 1234 o 4444). Si bien esto puede no evitar el robo de tarjetas, es una práctica de seguridad recomendada.
Si sospecha de robo de tarjetas, congele su tarjeta EBT para que no se puedan realizar compras fraudulentas con su tarjeta.
Cambie el PIN de la tarjeta EBT con regularidad usando un nuevo número cada vez.
Bloquee las compras en línea y fuera del estado desde sus cuentas EBT Edge o la aplicación móvil.