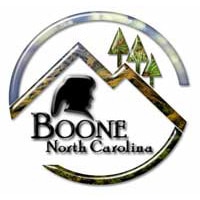 Last Updated on January 15, 2020 2:01 pm
A portion of Hunting Hills Lane will be renamed after Dr. Martin Luther King, Jr. on Monday, January 20, 2020.
At their regularly scheduled meeting held on August 15, 2019, the Boone Town Council voted unanimously on the renaming to honor Dr. King's legacy in the Town of Boone.
This location was chosen in an effort to reach visitors of the nearby children's park, ballfields and the new County recreation center to remind them of Dr. King's impact around the world, according to a press release from the Town of Boone.
On Monday, January 20, 2020, the community is invited to join the Boone Town Council for a dedication ceremony to honor Dr. Martin Luther King, Jr. at Boone Fire Station #2 located at 1075 State Farm Road.
The ceremony will begin at 4:00 p.m. with light refreshments, and entertainment provided by the Boone Mennonite Bretheren Church Choir. Parking for the event will be located behind the fire station in the parking lot next to the ball fields.
For questions, please contact Town Hall at (828)268-6200.