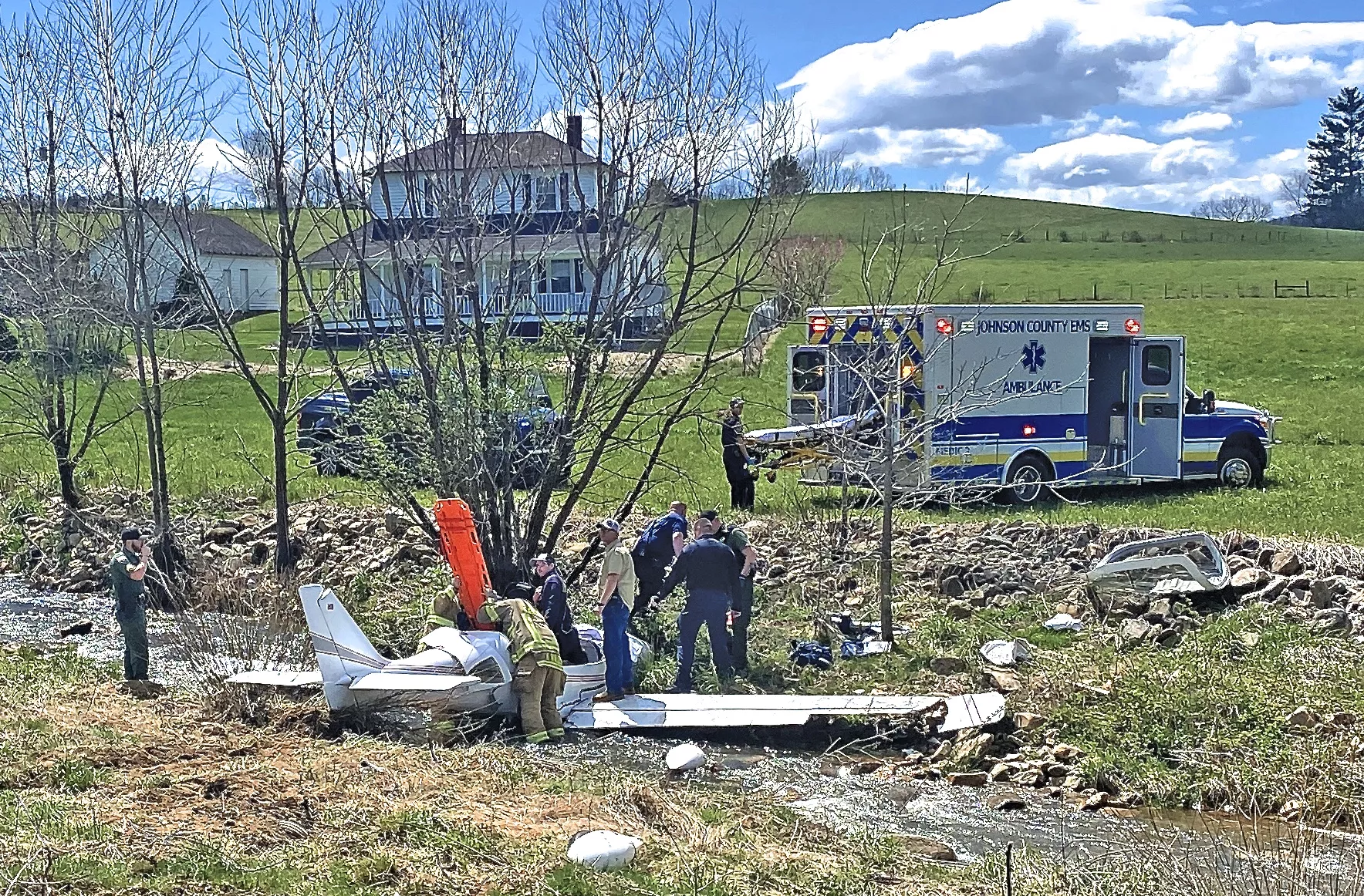 Last Updated on April 7, 2022 7:49 pm
A single engine plane crash occurred in nearby Johnson County, Tennessee, on Thursday.
The crash occurred just before 1:30 pm near the Johnson County Airport, according to a Tomahawk newspaper report. Multiple agencies responded to the scene to find the plane and the pilot, Ted Richardson, age 75 of Butler, TN, crashed into a nearby creek, according to the report.
Richardson was taking off in his single-engine Orian Lightning 2 model fiberglass plane headed to an event in Virginia when he seemed to have some engine problem, according to multiple media reports.
Richardson, the sole occupant of the plane, was life flighted to a hospital in Johnson City, according to reports.
Photo: The Tomahawk