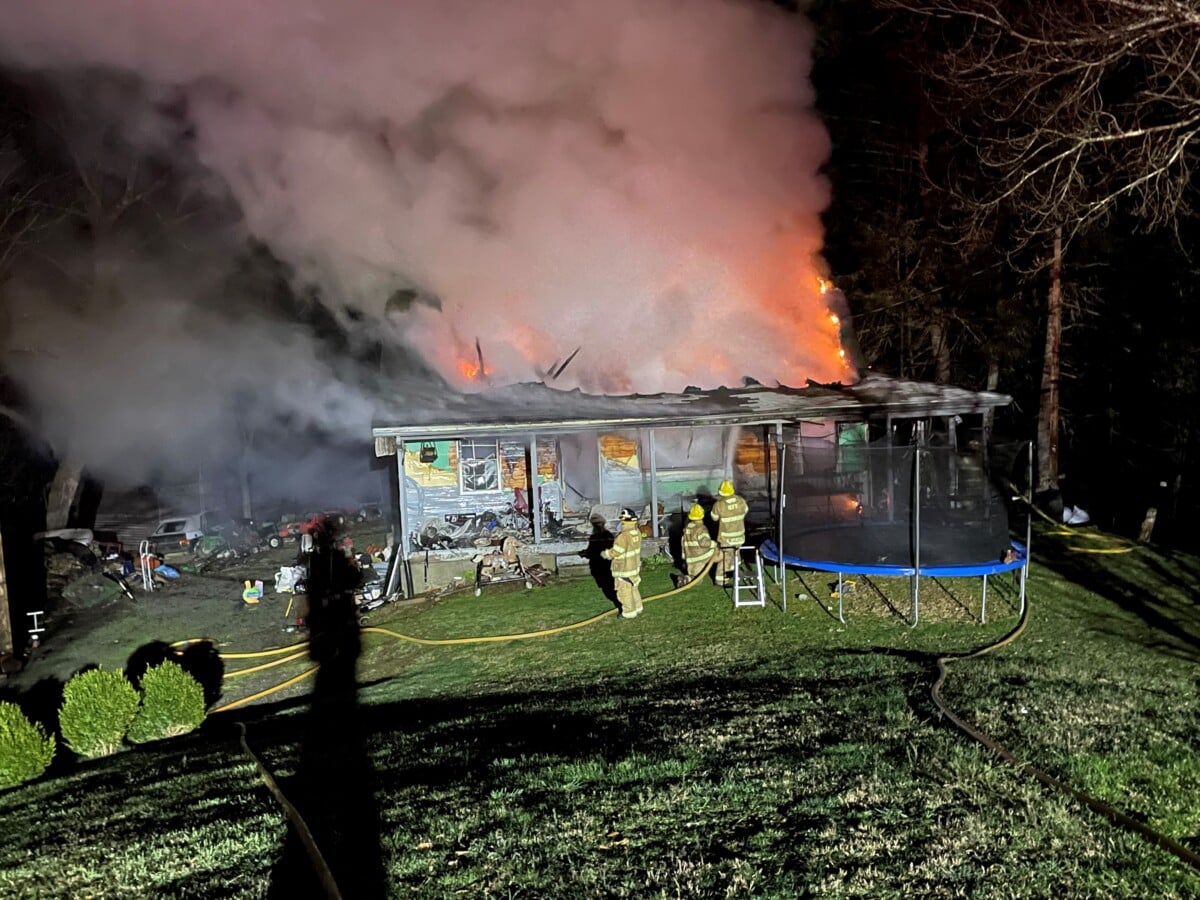 Last Updated on March 15, 2023 12:23 pm
A home on Peoria Road in Sugar Grove is a total loss after a fire this morning.
At 5:00 am fire crews were dispatched to 755 Peoria Road for a report of a structure fire. First arriving units found flames visible engulfing a large portion of the house, according to the Watauga County Fire Marshal's Office.
Two occupants were inside the house at the time of the fire. All occupants were able to exit the structure without any injury due to their son waking his parents after the smoke alarms failed to activate, according to the Fire Marshal's Office. The fire is still currently under investigation. No other injuries were reported. 
Beaver Dam Fire, Cove Creek Fire, Fall Creek Fire (Avery County), Zionville Fire, Watauga Medics, Boone Fire and Watauga Fire Marshal Office all responded to the scene.
The Fire Marshal's Office would like to remind everyone that it is very important to have working smoke detectors in your home. The application for NCBAM's free smoke detector installation and inspection for ages 65 and older is still open until April 28th. 
Photos: Watauga County Fire Marshal's Office