Last Updated on October 15, 2013 3:35 pm
The Blue Ridge Parkway announces the temporary closure of the Parkway Motor Road at Deep Gap between Highway 421 at milepost 276 and Old Highway 421 at milepost 281.
Due to a significant road failure, northbound traffic is forced to shift into the southbound lane causing an unsafe condition. Officials do not have an estimate of how long it is going to take to complete the repairs; however federal highways is already involved in the process and has assessed the site.
Photo: Rich Brown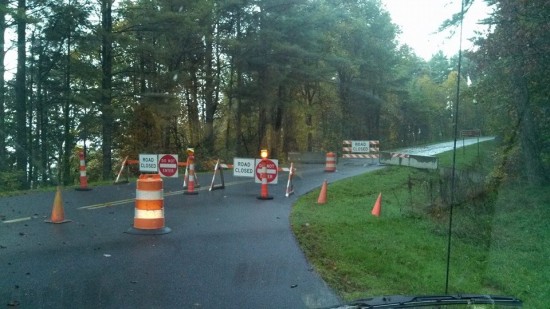 Photo: WBTV